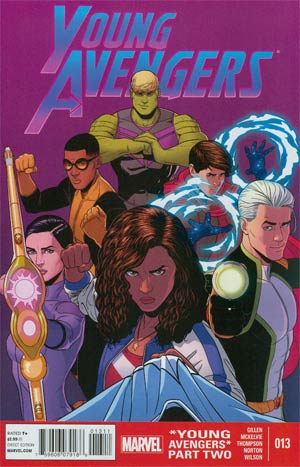 Legacy isn't a dirty word... but it's an irrelevant one. It's not important what our parents did. It matters what WE do. Someone has to save the world. You're someone. Do the math. The critically acclaimed team of Gillen/McKelvie/Wilson (with added Norton Sauce) decide to reinvent the teen superhero comic for the 21st century, uniting Wiccan, Hulkling and Hawkeye with Loki, Marvel Boy and Ms. America. No pressure. Young Avengers is as NOW! as the air in your lungs, and twice as vital. It's the book that knows Hyperbole is the BEST! THING! EVER!
RECENT TALENT:
Writer:
Kieron Gillen
Artist:
Jamie McKelvie
Tags for this comic:
» Class » Avengers
» Class » New Titles
» Rating » T+
Cover Price: $35.88
You Save 25%
Your Price: $26.99
• 12 issue subscription
FREE U.S. SHIPPING
Please allow 6-8 weeks for delivery of your first issue.
Get this subscription for 33% OFF!
» Find out how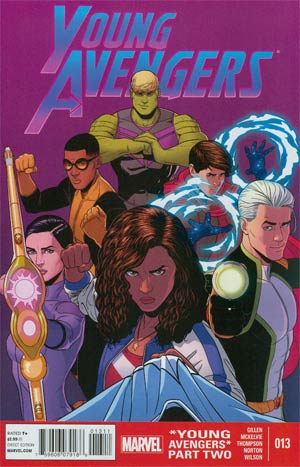 Young Avengers Vol 2 #13
This periodical plans to include an above-industry average amount and standard of drama, conflict (both internal and external), action set-pieces. It will include 20 pages of comic art. It prominently features heroic attempts to save the world and kissing.
'The best comic I've ever written. Called Young Avengers #13.' - Kieron Gillen.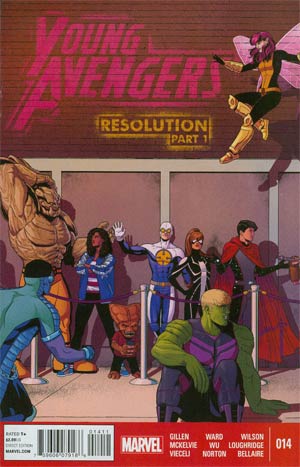 Young Avengers Vol 2 #14
RESOLUTION (1 of 2)
We gather in a night club, and have a string of connected and overlapping stories starring our cast. It's a completely and unprecedented approach to a story in comics history. There are no parallels. We refuse to accept it.
Team Young Avengers are joined by an all-start cast of some people we really like. Each individual section gets one individual artist. It's a metaphor, probably.
It's been one hell of a year. In two episodes, one before and one after the new year, the Young Avengers get resolution. You guys do as well.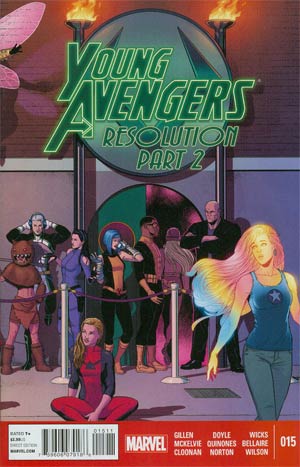 Young Avengers Vol 2 #15
After the saving the world, there's the after party. And after the party, it's the hotel lobby. And around issue 15, we have to clear the lobby and then head to our rooms and do something jolly rude.
MIC-DROP!