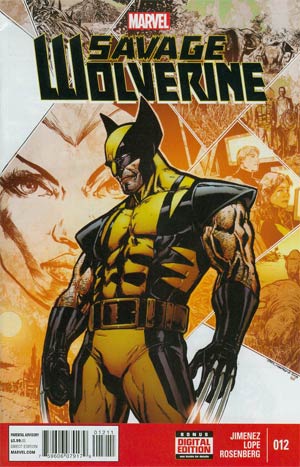 Wolverine awakes to find himself transported to the Savage Land and labeled public enemy number one! With no memory of how he got there, and Shanna the She-Devil his only ally, Logan must unravel the mystery that slumbers at the heart of the Savage Land before it finds a way to kill him first. This January, Wolverine is all brawls, babes, and brachiosaurs, and you'll never see the end -- or the future of the Marvel Universe -- NOW!
RECENT TALENT:
Writer:
Phil Jimenez
Artist:
Phil Jimenez
Tags for this comic:
» Class » New Titles
» Class » X-Men
» Rating » PA
Cover Price: $47.88
You Save 40%
Your Price: $28.96
• 12 issue subscription
FREE U.S. SHIPPING
Please allow 6-8 weeks for delivery of your first issue.
Get this subscription for 44% OFF!
» Find out how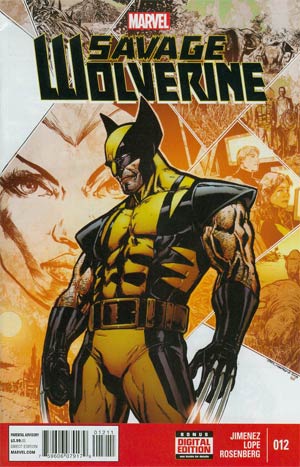 Savage Wolverine #12 Cover A Regular Phil Jimenez Cover
An all new arc by superstar Phil Jimenez! (NEW X-MEN, AMAZING SPIDER-MAN, Wonder Woman)
On an annual safari in the African veldt, Wolverine encounters a killer that will take him halfway across the world.
Wolverine returns to Madripoor to deal with some family business.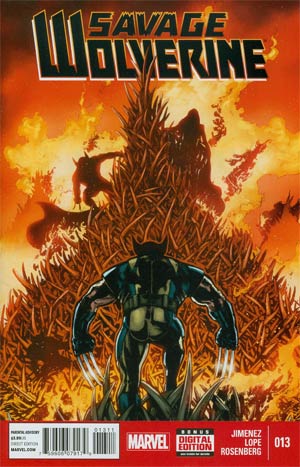 Savage Wolverine #13
Part 2 of 2!
Wolverine's hunt leads him to Madripoor, where he makes a shocking discovery.
Guest-starring Kitty Pryde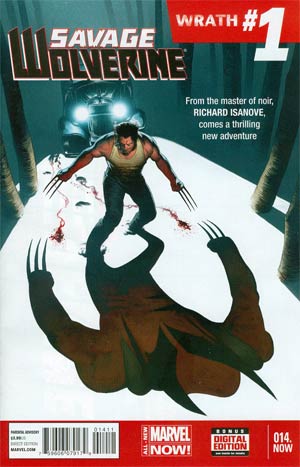 Savage Wolverine #14.NOW Cover A Regular Richard Isanove Cover
'THE BOOTLEGGER' SURVIVING THE BLACK ROLLERS! In the 1930s Dustbowl, Logan is a bootlegger carrying whiskey down from Canada, until he finds himself the accidental caretaker of a group of orphans whose family was targeted by the mob. Now Logan must choose between the anonymous life he's been meticulously building or stepping out into the spotlight again to defend the innocent. A tale of family, betrayal and revenge all set against the hard-scrabble life of the Great Depression, this is a chapter of Wolverine's life you won't want to miss!