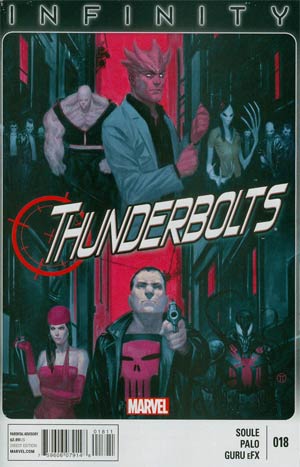 In a world full of threats that ignore borders, treaties, laws, and morality, Marvel NOW! needs a team that will meet those menaces with equal force and ruthlessness. Enter Red Hulk, The Punisher, Deadpool, Venom and Elektra—the new cast of Thunderbolts.
RECENT TALENT:
Writer:
Charles Soule
Artist:
Jefte Palo
Tags for this comic:
» Class » Marvel Heroes
» Class » New Titles
» Rating » T+
Cover Price: $35.88
You Save 25%
Your Price: $26.99
• 12 issue subscription
FREE U.S. SHIPPING
Please allow 6-8 weeks for delivery of your first issue.
Get this subscription for 33% OFF!
» Find out how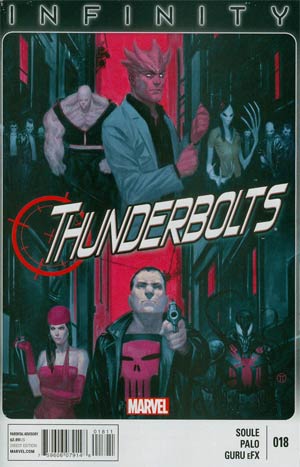 Thunderbolts Vol 2 #18 (Infinity Tie-In)
INFINITY TIE-IN!
Mobsters, aliens, broken promises, and now…THIS???
Things could not go more wrong for the Thunderbolts…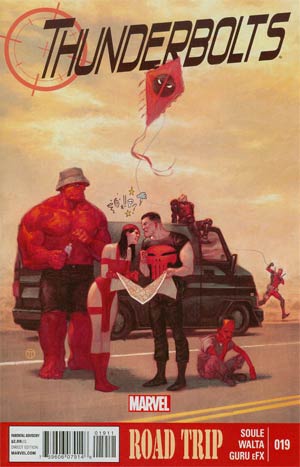 Thunderbolts Vol 2 #19
The Thunderbolts hit the road in the Punisher's War Wagon! A team that gets along this well will be a dream on a road trip, right?
RIIIIIIIIGHT!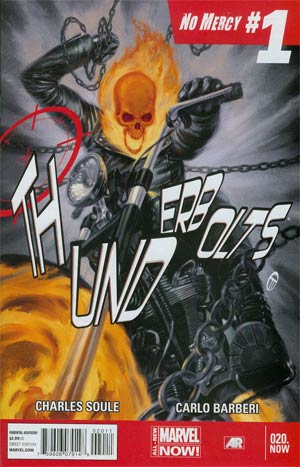 Thunderbolts Vol 2 #20.NOW Cover A Regular Julian Totino Tedesco Cover
NO MERCY' Part 1
GHOST RIDER JOINS THE THUNDERBOLTS! General Ross's Thunderbolts were brought together to clean up problems no one else could, but what about when the problem is ON the team? The seemingly all-powerful madwoman called Mercy has gone too far, slaughtering innocent people to fulfill her twisted mission of mercy. Who can the team turn to to help take down this powerhouse? How about Johnny Blaze, the original Ghost Rider? Can he save the team before it all goes to hell? Or will he lead them there?