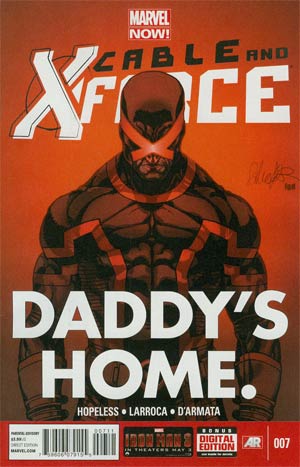 Cable is back NOW! He has a new X-Force consisting of Colossus, Forge, Domino and Dr. Nemesis and they are all caught red-handed at the scene of a terrorist attack on a major American corporation whose CEO has expressed anti-mutant views. Now Cable and X-Force are on the run, with the Uncanny Avengers in hot pursuit.
RECENT TALENT:
Writer:
Dennis Hopeless
Artist:
Salvador Larroca
Tags for this comic:
» Class » X-Men
» Rating » T+
Cover Price: $47.88
You Save 39%
Your Price: $28.99
• 12 issue subscription
FREE U.S. SHIPPING
Please allow 6-8 weeks for delivery of your first issue.
Get this subscription for 44% OFF!
» Find out how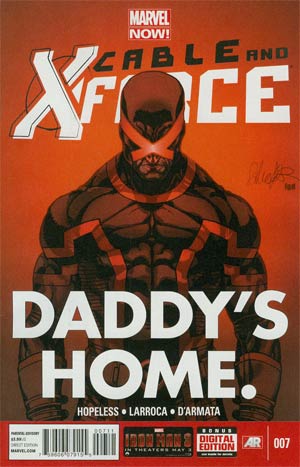 CABLE AND X-FORCE #7 NOW
(W) Dennis Hopeless (A/CA) Salvador Larroca
• Cyclops comes face-to-face with his son Cable. • Colossus isn't faring well in prison.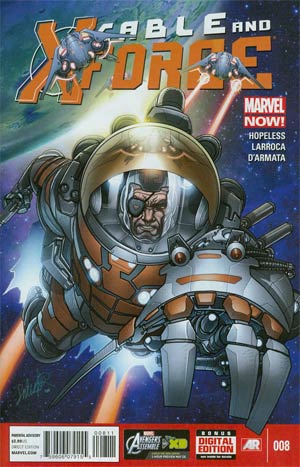 Cable And X-Force #8 Regular Salvador Larroca Cover
Cable and his team go into space facing down an armada! • Will this put them face-to-face with the UNCANNY AVENGERS, who are still hot in pursuit?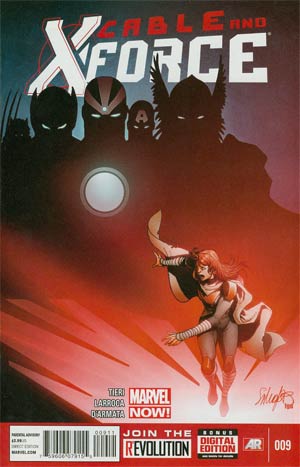 Cable And X-Force #9 Regular Salvador Larroca Cover
Guest starring the Uncanny Avengers! • Hope goes on the run, determined to help Cable whether he wants it or not… …but the Uncanny Avengers have been keeping tabs on Hope and they're not about to let her get tangled up with Cable's band of fugitives!