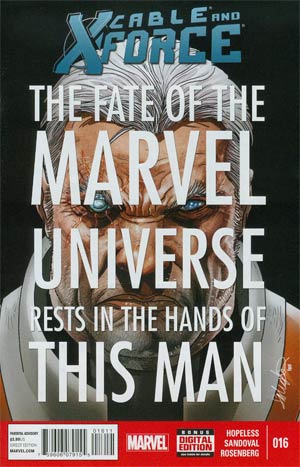 Cable is back NOW! He has a new X-Force consisting of Colossus, Forge, Domino and Dr. Nemesis and they are all caught red-handed at the scene of a terrorist attack on a major American corporation whose CEO has expressed anti-mutant views. Now Cable and X-Force are on the run, with the Uncanny Avengers in hot pursuit.
RECENT TALENT:
Writer:
Dennis Hopeless
Artist:
Salvador Larroca
Tags for this comic:
» Class » X-Men
» Rating » T+
Cover Price: $47.88
You Save 40%
Your Price: $28.96
• 12 issue subscription
FREE U.S. SHIPPING
Please allow 6-8 weeks for delivery of your first issue.
Get this subscription for 44% OFF!
» Find out how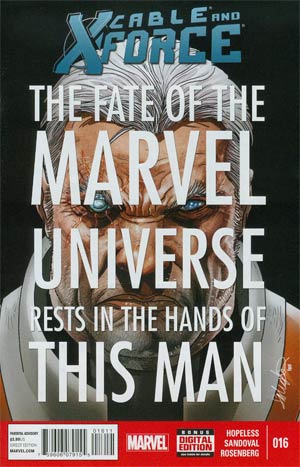 Cable And X-Force #16
In the aftermath of X-Force's battle with the Uncanny Avengers, Cable's mutant powers have been drastically altered.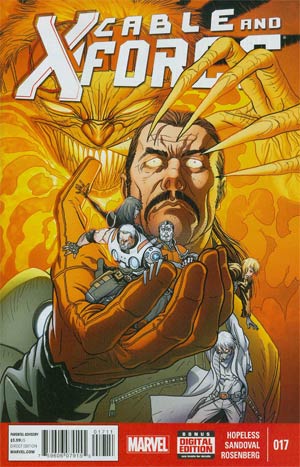 Cable And X-Force #17
In the thrall of the Adversary, what havoc will Forge unleash upon Cable and X-Force?
And in the wake of the devastation, can Cable come to terms with his drastically altered powers in time to save his daughter?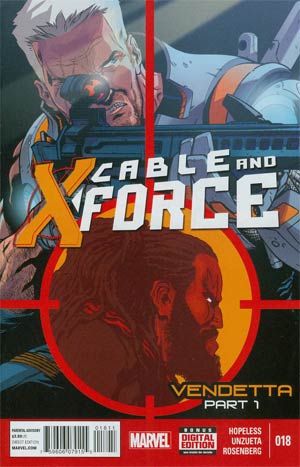 Cable And X-Force #18
'VENDETTA' PART I
Classic X-Force villain STRYFE has returned! And he's eager to exact his revenge on the man who left him broken and adrift in the timestream: CABLE.
As Stryfe's plan comes to bear, Hope is brought face-to-face with Bishop, the man who crusaded across centuries in a mission to exterminate her. But this time around, she's ready to retaliate, and they'll hold nothing back as they race to destroy one another.
Don't miss this no-holds-barred, knockdown, drag-out X-FORCE event! Because when the dust settles, only ONE X-Force team will be left standing!