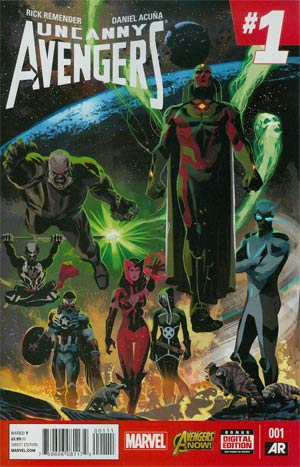 The greatest era of the Marvel Universe starts here! From the ashes of AvX an all-new, all-different Avengers assemble! Captain America assembles an all-new Avengers team featuring members from all across the Marvel Universe...a team uniting Avenger and X-Man alike!
RECENT TALENT:
Writer:
Rick Remender
Artist:
Daniel Acuna
Tags for this comic:
» Rating » T+
Cover Price: $47.88
You Save 40%
Your Price: $28.96
• 12 issue subscription
FREE U.S. SHIPPING
Please allow 6-8 weeks for delivery of your first issue.
Get this subscription for 44% OFF!
» Find out how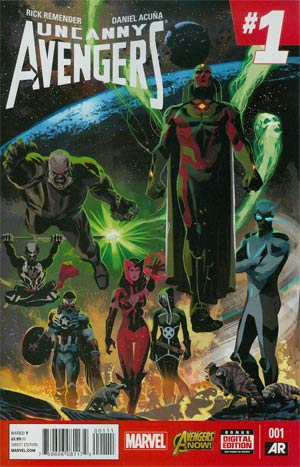 Uncanny Avengers Vol 2 #2 Cover A Regular Daniel Acuna Cover
COUNTER-EVOLUTIONARY PART 2
Welcome to Counter-Earth, where the future of your species is being developed by crack evolutionists. A better future awaits and is only one evolutionary updated away.
The New Men rise for what is theirs. They seek the chaos and the speed to create the true Earth, the true evolution.
Scarlet Witch and Quicksilver discover a terrible truth about their past.
Rated T+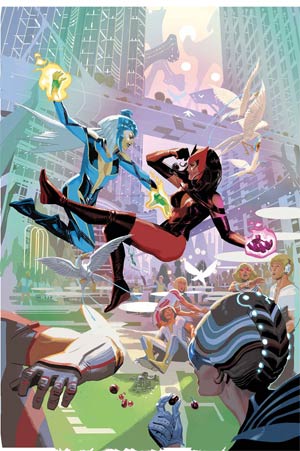 Uncanny Avengers Vol 2 #3 Cover A Regular Daniel Acuna Cover
It was a perfect day on Counter Earth, then Sabretooth showed up.
The Avengers are divided; the hunt for their missing friends unearths a terrible secret.
What evil lurks on the moon of Counter Earth?
Rated T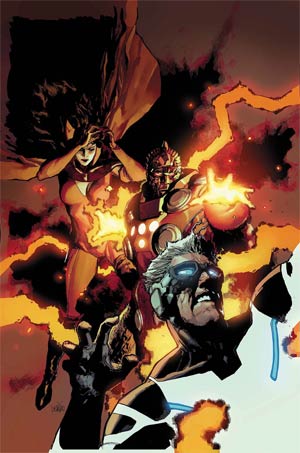 Uncanny Avengers Vol 2 #4 Cover A Regular Leinil Francis Yu Cover
Quicksilver unleashed and out for revenge on Counter Earth!
Dr. Voodoo draws forth the unseen army!
The Vision acquires his heart's desire, at the cost of all those he loves.
Rated T