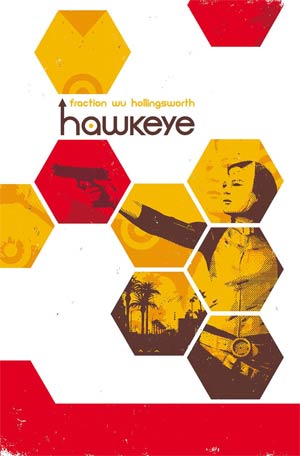 The breakout star of the blockbuster Avengers film and self-made hero Hawkeye fights for justice! With ex-Young Avenger Kate Bishop by his side, he's out to prove himself as one of Earth's Mightiest Heroes!
RECENT TALENT:
Writer:
Matt Fraction
Artist:
Annie Wu
Tags for this comic:
» Rating » T+
Cover Price: $35.88
You Save 25%
Your Price: $26.99
• 12 issue subscription
FREE U.S. SHIPPING
Please allow 6-8 weeks for delivery of your first issue.
Get this subscription for 33% OFF!
» Find out how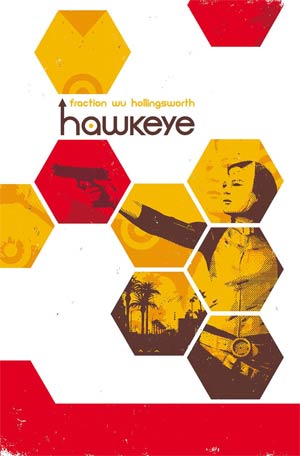 Hawkeye Vol 4 #19
Kate gets to the bottom of the greatest mystery in the entire Marvel Universe right this very hot second: just who the H is that guy in the trench coat that seems to live in her cat food aisle? The answer may surprise you.


Or maybe not, maybe you're super-good at this kind of thing.


Anyway a simple investigation dovetails into Kate's desperate race to stay one step ahead of the woman that's sworn to kill her: Madame Masque! And what started off as a zany summer vacation gets a little bloody. Buckle up, buttercups.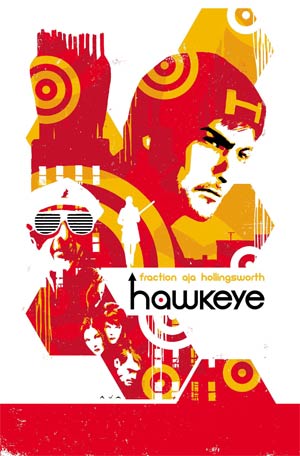 Hawkeye Vol 4 #21
The Finale, Part 1:


David. Clint. Barney. The Building. The Tracksuit Draculas. The Clown.


Ever seen 'Rio Bravo?' Check it out, it's pretty good.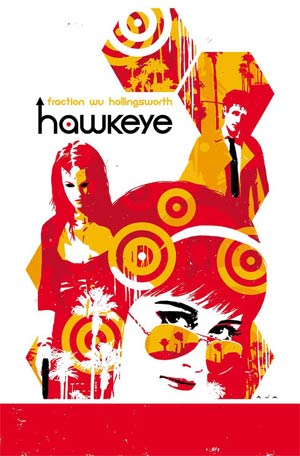 Hawkeye Vol 4 #20
KATE-GUY! MADAME MASQUE! LOS ANGELES! EXPLOSIONS! THE END OF SUMMER VACATION! THE FINAL SHOWDOWN FOR ALL THE MARBLES! THE MARBLES ARE A METAPHOR!


YOU BELONG YOU BELONG YOU BELONG YOU BELONG TO THE MERRY MARBLE MARCHING SOCIETY!


This is, THE BIG ONE. Fraction and Wu and Hollingsworth too -- OH MY!