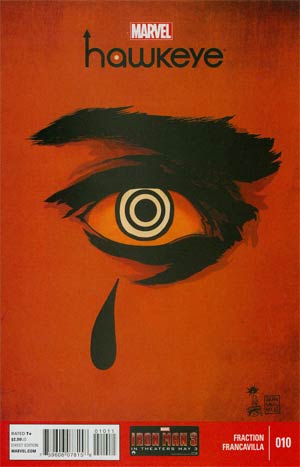 The breakout star of the blockbuster Avengers film and self-made hero Hawkeye fights for justice! With ex-Young Avenger Kate Bishop by his side, he's out to prove himself as one of Earth's Mightiest Heroes!
RECENT TALENT:
Writer:
Matt Fraction
Artist:
David Aja
Tags for this comic:
» Class » Marvel Heroes
» Class » New Readers
» Rating » T+
Cover Price: $35.88
You Save 25%
Your Price: $26.99
• 12 issue subscription
FREE U.S. SHIPPING
Please allow 6-8 weeks for delivery of your first issue.
Get this subscription for 33% OFF!
» Find out how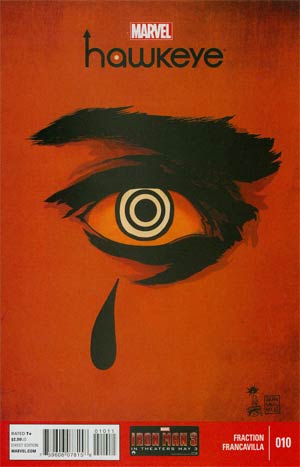 HAWKEYE #10
"(W) Matt Fraction (A/CA) David Aja
• The most acclaimed new book of the year continues! • Who pulled the trigger? • Where have you seen him before? Have you seen him before? Maybe. But not like this. • It's murder, mayhem, and greasepaint make-up for the money, kids -- and that means playtime is over, Monsieur Hulot. Caw caw."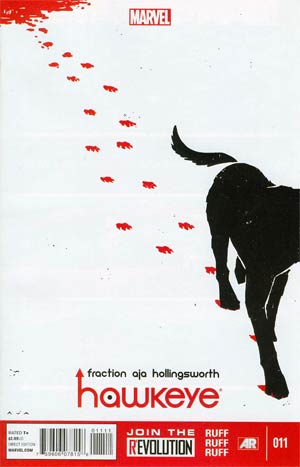 Hawkeye Vol 4 #11
THE breakout character of 2012… becomes the breakout character of 2013... as PIZZA DOG gets his own issue. • Literally… the entire issue… it's all from the dog's point-of-view. • Pizza Dog gets hired to solve a crime -- the grizzly murder that shocked Team Hawkguy -- and the only thing more shocking than THAT… is what happens the end of THIS. • Seriously. This is not a joke! Even the coloring. Dog issue. We're all gettin' fired. PLEASE READ… 'Pizza is my Business' …before it's too late for us.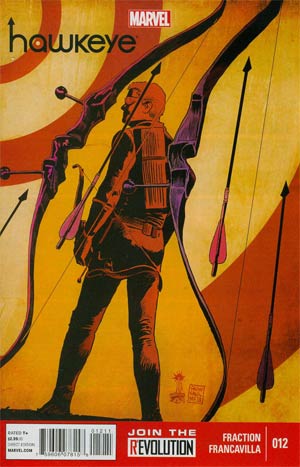 Hawkeye Vol 4 #12
The sleeper hit of 2012 is now the can't miss book of 2013 (and probably the overhyped book you're sick of people talking about in 2014!) • Reeling from the events of the last issue, even Hawkeye wants to know what his new status quo is. Who's with him? Who's against him? Who's trying to kill him and why? So many dang questions! • And just when Clint's rock bottom couldn't arrive fast enough… 'Then Came Barney'