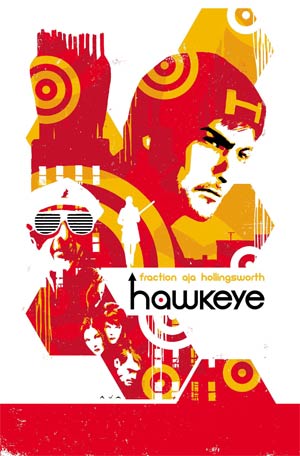 The breakout star of the blockbuster Avengers film and self-made hero Hawkeye fights for justice! With ex-Young Avenger Kate Bishop by his side, he's out to prove himself as one of Earth's Mightiest Heroes!
RECENT TALENT:
Writer:
Matt Fraction
Artist:
Annie Wu
Tags for this comic:
» Rating » T+
Cover Price: $47.88
You Save 40%
Your Price: $28.96
• 12 issue subscription
FREE U.S. SHIPPING
Please allow 6-8 weeks for delivery of your first issue.
Get this subscription for 44% OFF!
» Find out how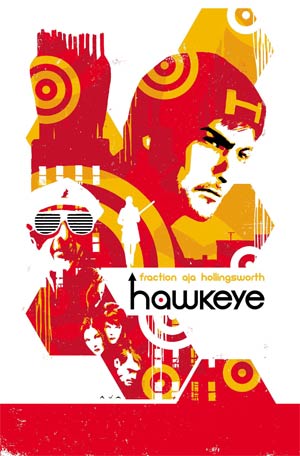 Hawkeye Vol 4 #21
The Finale, Part 1:


David. Clint. Barney. The Building. The Tracksuit Draculas. The Clown.


Ever seen 'Rio Bravo?' Check it out, it's pretty good.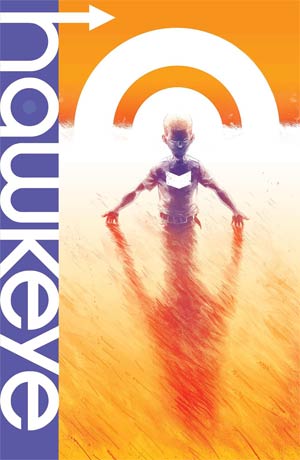 All-New Hawkeye #1 Cover A Regular Ramon Perez Cover
Hawkeye returns in an all-new series featuring superstar writer Jeff Lemire in his Marvel debut and Eisner Award-winning artist Ramon Perez, as they bring you a fresh new look into the life of everyone's favorite Avenger. With Kate Bishop, his trusted ward and protege back at his side (not titles she would use), Team Hawkeye is thrown into an all new adventure spanning two generations of avenging archers. Past and present lives collide as Kate and Clint face a threat that will challenge everything they know about what it means to be Hawkeye.
But no one puts Hawkeye in a corner.
Hawkeye and Hawkeye take aim March 2015!
Rated T+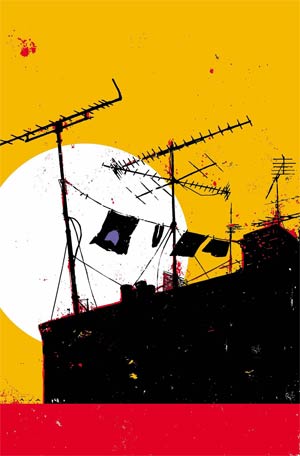 Hawkeye Vol 4 #22
Hawkeyes vs. Tracksuits. Final Round!
Rated T+.