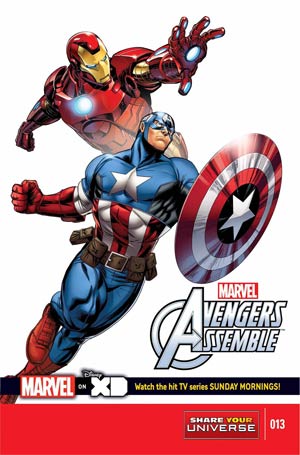 Face front, action fans! It starts here! An all-new line of comics aimed at readers of all ages who like action, live for danger...and love heroes! The Marvel TV animated smash is coming to comics!
RECENT TALENT:
Writer:
Joe Caramagna
Artist:
TBD
Cover Price: $35.88
You Save 25%
Your Price: $26.99
• 12 issue subscription
FREE U.S. SHIPPING
Please allow 6-8 weeks for delivery of your first issue.
Get this subscription for 33% OFF!
» Find out how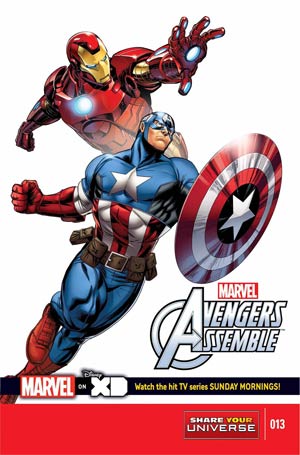 Marvel Universe Avengers Assemble #13
IRON MAN and CAPTAIN AMERICA go undercover disguised as the villains CROSSBONES and GRIM REAPER.
Can two heroes still do good when they're dressed as bad guys?!
All Ages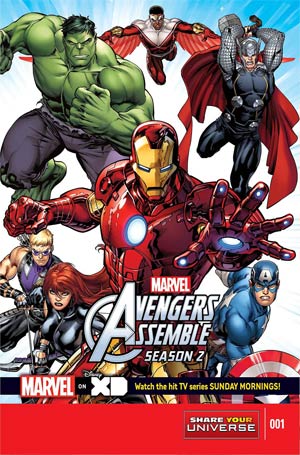 Marvel Universe Avengers Assemble Season 2 #1
Twice the action, twice the danger!
THE AVENGERS return for another season of smashing evil!
When RED SKULL seeks refuge on earth from an even greater villain, the Avengers must face their most dangerous foe yet: THANOS OF TITAN!
A new chapter in the story of EARTH'S MIGHTIEST HEROES begins here!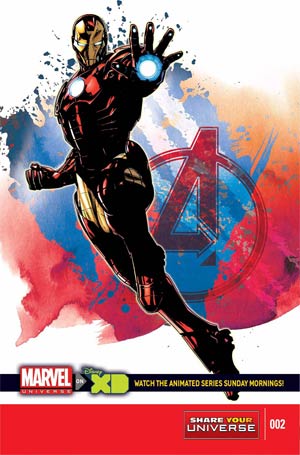 Marvel Universe Avengers Assemble Season 2 #2
The Avengers continue to battle Thanos, to keep him from gaining the Power Stone!
Help comes from Arsenal, a robot built by Tony Starks fatherů but will it be enough?
All Ages