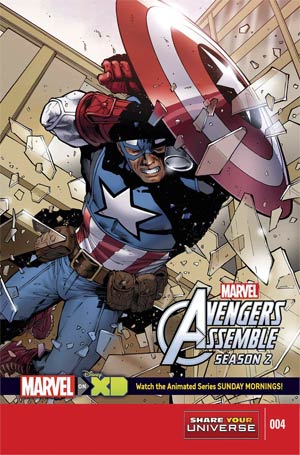 Face front, action fans! It starts here! An all-new line of comics aimed at readers of all ages who like action, live for danger...and love heroes! The Marvel TV animated smash is coming to comics!
RECENT TALENT:
Writer:
Joe Caramagna
Artist:
Various
Cover Price: $35.88
You Save 25%
Your Price: $26.99
• 12 issue subscription
FREE U.S. SHIPPING
Please allow 6-8 weeks for delivery of your first issue.
Get this subscription for 33% OFF!
» Find out how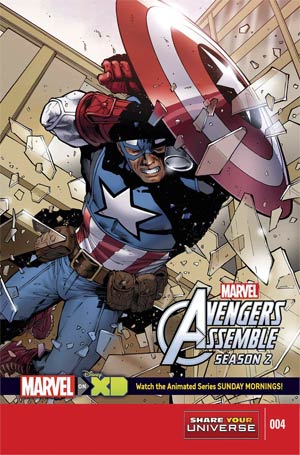 Marvel Universe Avengers Assemble Season 2 #4
The Red Skull has info that could save Earth, but he's been kidnapped! To rescue his worst enemy, Captain America must face his oldest friend: Bucky Barnes a.k.a. the Winter Soldier!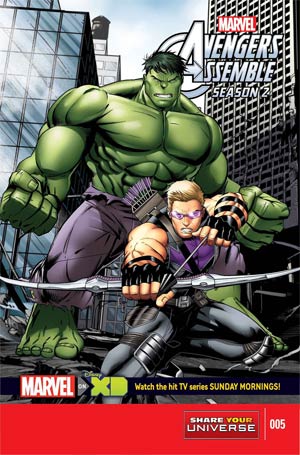 Marvel Universe Avengers Assemble Season 2 #5
Hulk and Hawkeye have been trapped in a televised deathmatch by the nefarious Mojo!
Can they survive the onslaught of killer robot Torgo long enough to escape?
All Ages