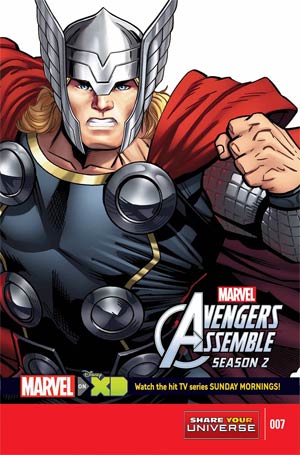 Face front, action fans! It starts here! An all-new line of comics aimed at readers of all ages who like action, live for danger...and love heroes! The Marvel TV animated smash is coming to comics!
RECENT TALENT:
Writer:
Joe Caramagna
Artist:
Various
Cover Price: $35.88
You Save 25%
Your Price: $26.99
• 12 issue subscription
FREE U.S. SHIPPING
Please allow 6-8 weeks for delivery of your first issue.
Get this subscription for 33% OFF!
» Find out how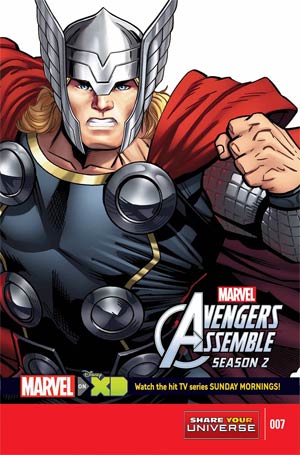 Marvel Universe Avengers Assemble Season 2 #7
Fed up with his son's dealing with mortals, Odin orders Thor back to Asgard.
Now Thor must prove to his father that he does good on Earth, or return home... forever!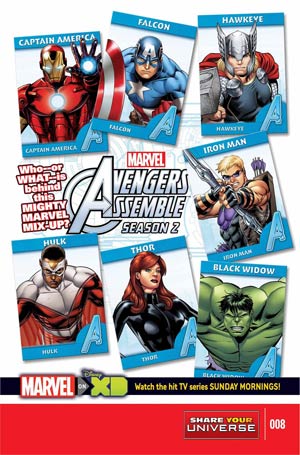 Marvel Universe Avengers Assemble Season 2 #8
Modok takes over S.H.I.E.L.D and uses an Infinity Gem to cause the Avengers to swap minds.
It's Mind over Matter, as the team must scramble in their new bodies to defeat Modok!
All Ages