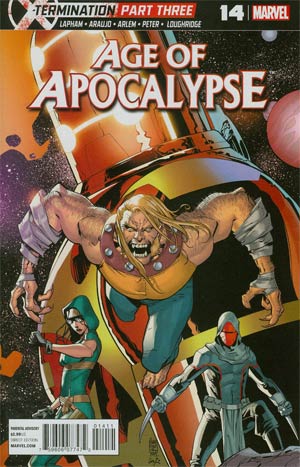 In a world where Xavier died before sparking the dream of the X-men, Apocalypse rose to power, and humanity was enslaved to mutantkind. Mutant heroes who believed in equality took out Apocalypse, but his legacy hangs heavy over the world.
RECENT TALENT:
Writer:
David Lapham
Artist:
Roberto De La Torre
Tags for this comic:
» Rating » Parental Advisory
Cover Price: $35.88
You Save 25%
Your Price: $26.99
• 12 issue subscription
FREE U.S. SHIPPING
Please allow 6-8 weeks for delivery of your first issue.
Get this subscription for 33% OFF!
» Find out how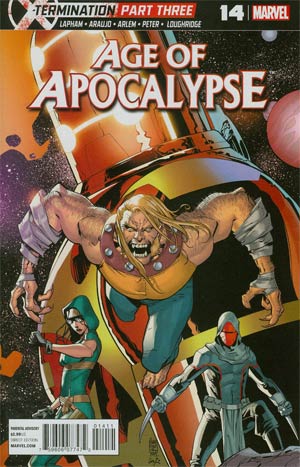 AGE OF APOCALYPSE #14
(W) David Lapham (A) Roberto De La Torre (CA) Greg Land
PART 3 of X-TERMINATION! - FINAL ISSUE! • The multi-verse is being consumed! • No one is safe as our heroes split up to fight a war in two universes.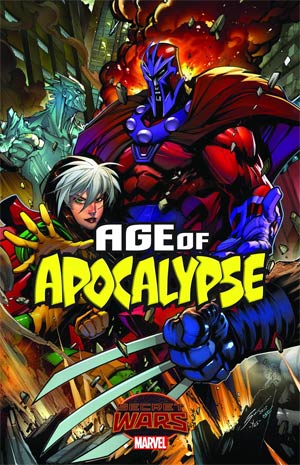 Age Of Apocalypse Vol 2 #1 Cover A Regular Gerardo Sandoval Cover (Secret Wars Warzones Tie-In)
SECRET WARS SERIES
His war has been won. The few humans left alive are enslaved, the mutant rebellion crushed. EN SABAH NUR, the APOCALYPSE, rules his BATTLEWORLD kingdom without mercy, but the terrorist X-MEN plan to end his reign. Success means finding one very special mutant named CYPHER and unleashing a weapon that will kill Apocalypse -- and possibly all mutants, too!
Rated T+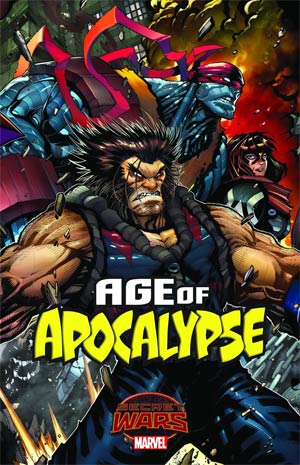 Age Of Apocalypse Vol 2 #2 Cover A Regular Gerardo Sandoval Cover (Secret Wars Warzones Tie-In)
SECRET WARS SERIES
The hunt for CYPHER brings MAGNETO's X-MEN into confrontation with CYCLOPS & HAVOK's ELITE MUTANT FORCE!
Meanwhile, ANGEL has to protect a 'flatscan' named JEAN GREY and DR. NEMESIS plans to sabotage DARK BEAST's quest to become APOCALYPSE's newest HORSEMAN.
Rated T+