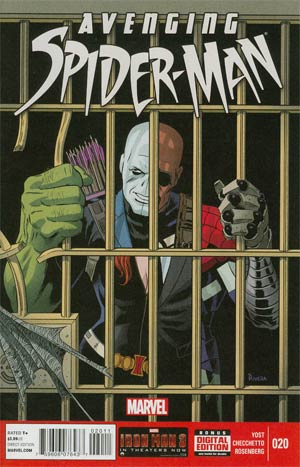 Spider-Man as you've never seen him before, in the series that teams the wall-crawler up with some of the greatest heroes in the Marvel Universe!
RECENT TALENT:
Writer:
Christopher Yost
Artist:
Marco Checchetto
Tags for this comic:
» Class » Spider-Man
» Rating » T+
Cover Price: $47.88
You Save 39%
Your Price: $28.99
• 12 issue subscription
FREE U.S. SHIPPING
Please allow 6-8 weeks for delivery of your first issue.
Get this subscription for 44% OFF!
» Find out how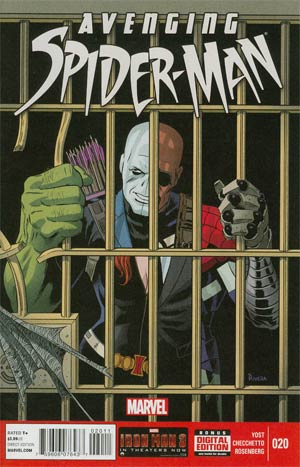 Avenging Spider-Man #20
THE CHAMELEON SANCTION PART 1 of 2 • Can Spider-Man keep his secrets while facing off with the Secret Avengers? SHIELD has the Chameleon. The Superior Spider-Man wants him. Time to break into the SHIELD Helicarrier!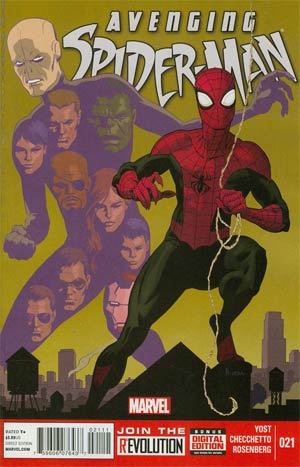 Avenging Spider-Man #21
THE CHAMELEON SANCTION PART 2 of 2 • Chameleon is loose onboard the SHIELD Helicarrier, and it's all Spider-Man's fault. • And then there's a little matter of SHIELD's newest resident. Big. Green. Angry. Hulk-y.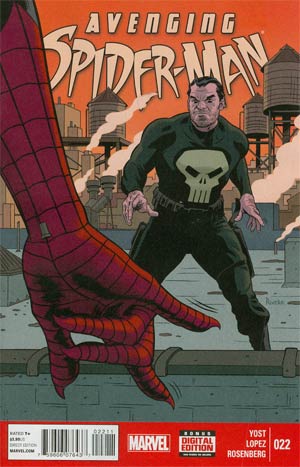 Avenging Spider-Man #22
The Punisher and Spider-Man have never seen eye to eye, but this is the Superior Spider-Man! What does Frank Castle think about Spider-Man's new, hard edged attitude? • Plus, Mysterio is BACK! Or is he? The Superior Spider-Man has a few questions for ol' fishbowl head, but the Punisher has something else for him: bullets.