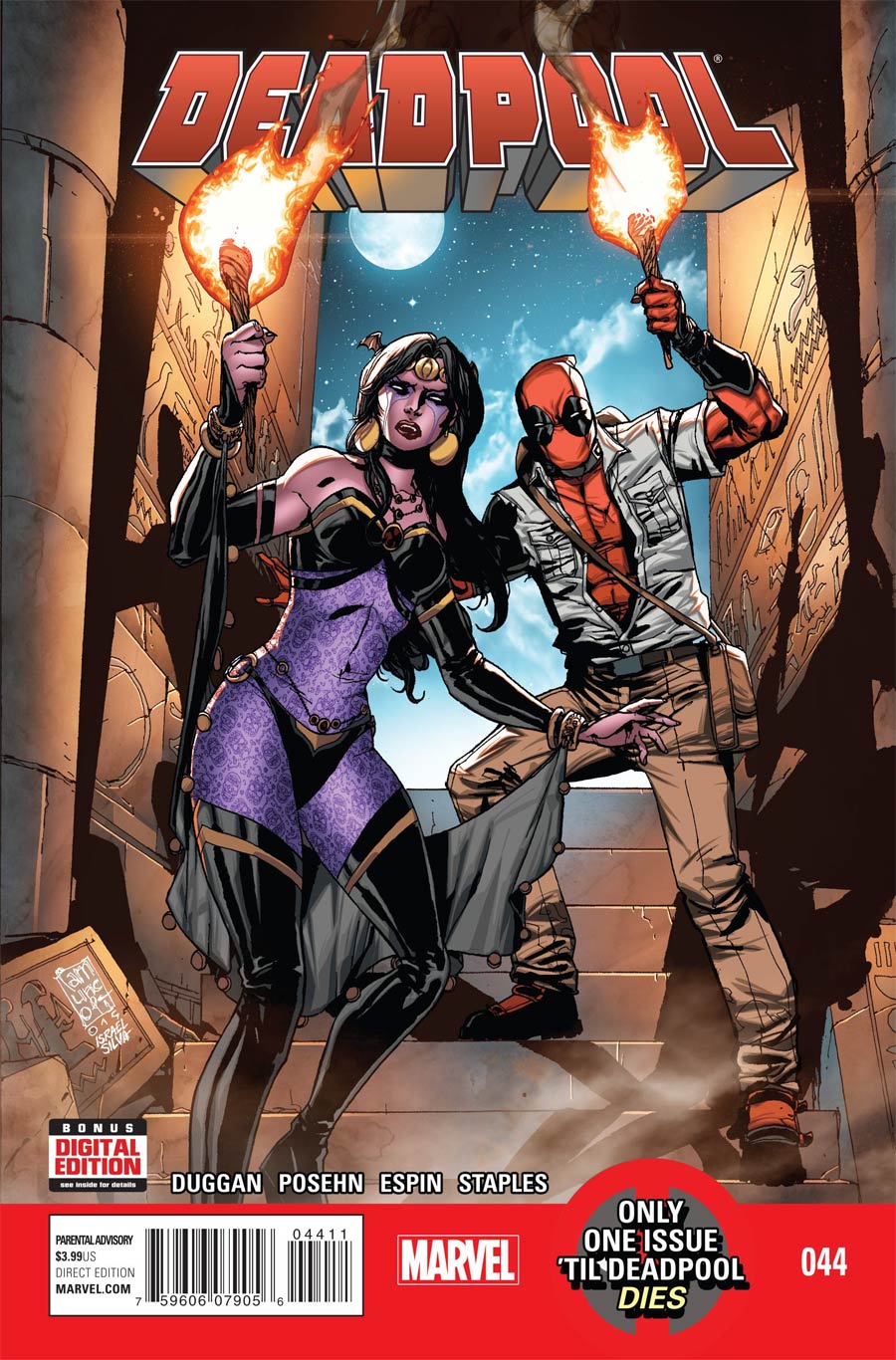 Wade Wilson, the Merc with a Mouth, in his own monthly series!
RECENT TALENT:
Writer:
Gerry Duggan - Brian Posehn
Artist:
Salva Espin
Tags for this comic:
» Rating » T+
Cover Price: $47.88
You Save 40%
Your Price: $28.96
• 12 issue subscription
FREE U.S. SHIPPING
Please allow 6-8 weeks for delivery of your first issue.
Get this subscription for 44% OFF!
» Find out how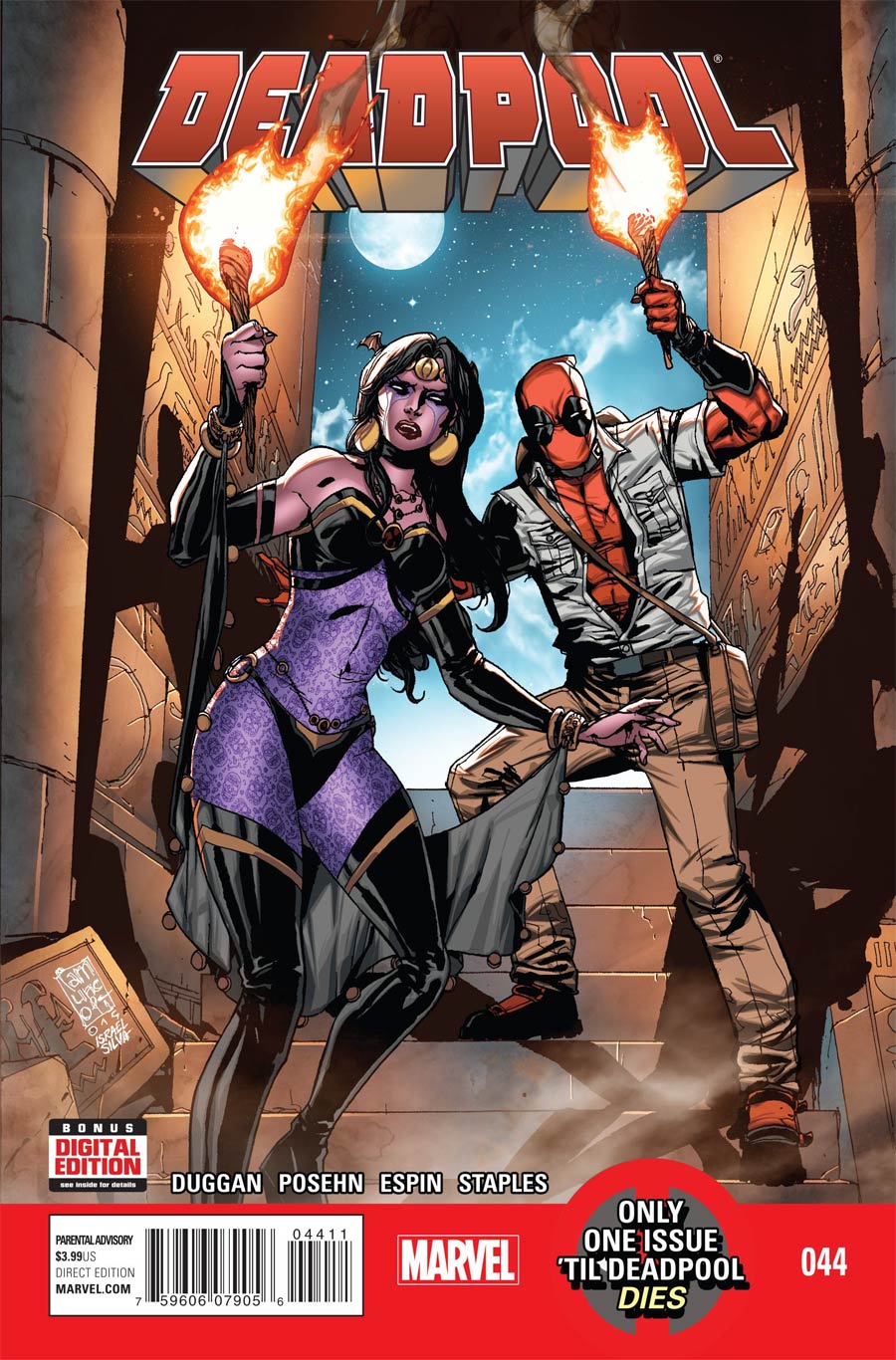 Deadpool Vol 4 #44
First: Deadpool let loose in an oil field!
Then: Deadpool & Shiklah enter the Tomb of Scariness!
Guest-starring Omega Red and damned dirty bamfers!
Parental Advisory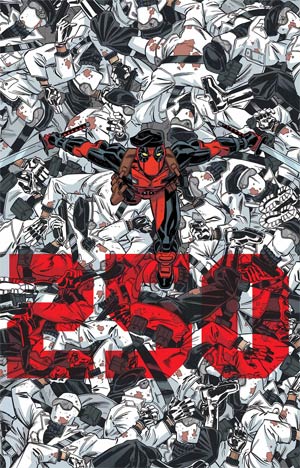 Deadpool Vol 4 #45 (250th Issue) Cover A Regular Scott Koblish Cover
FINAL ISSUE!
That's right - if you add together all the Deadpool series (creatively) issue 45 is the big 250th issue of Deadpool! What better way to celebrate than to end the series? In our over-sized main story, ULTIMATUM comes at Deadpool for revenge, so he has no choice but to take them on - ALL OF THEM. Then, in an Infinity Gauntlet crossover, what would Deadpool do if he got the six gems from Thanos? Plus: a slew of stories showcasing Deadpool's closest friends and allies by special guest writers! Also, SPOILER: Deadpool dies at the end of the issue.
Parental Advisory.