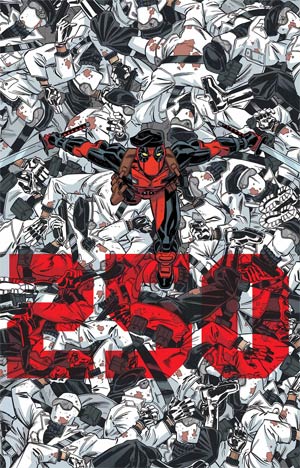 Wade Wilson, the Merc with a Mouth, in his own monthly series!
RECENT TALENT:
Writer:
Gerry Duggan - Brian Posehn
Artist:
Salva Espin
Tags for this comic:
» Rating » T+
Cover Price: $47.88
You Save 40%
Your Price: $28.96
• 12 issue subscription
FREE U.S. SHIPPING
Please allow 6-8 weeks for delivery of your first issue.
Get this subscription for 44% OFF!
» Find out how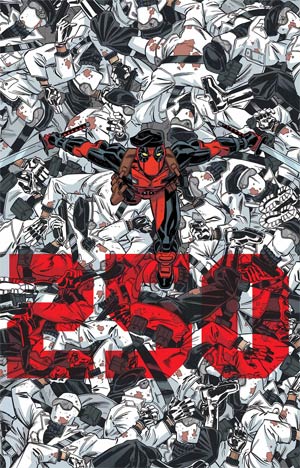 Deadpool Vol 4 #45 (250th Issue) Cover A Regular Scott Koblish Cover
FINAL ISSUE!
That's right - if you add together all the Deadpool series (creatively) issue 45 is the big 250th issue of Deadpool! What better way to celebrate than to end the series? In our over-sized main story, ULTIMATUM comes at Deadpool for revenge, so he has no choice but to take them on - ALL OF THEM. Then, in an Infinity Gauntlet crossover, what would Deadpool do if he got the six gems from Thanos? Plus: a slew of stories showcasing Deadpool's closest friends and allies by special guest writers! Also, SPOILER: Deadpool dies at the end of the issue.
Parental Advisory.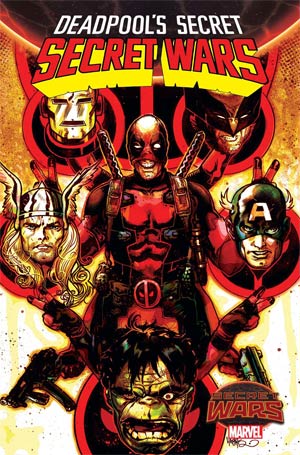 Deadpools Secret Secret Wars #1 Cover A Regular Tony Harris Cover (Secret Wars Warzones Tie-In)
NOT A SECRET WARS TIE-IN!
Well... it is... but not THAT Secret Wars.
Remember the original Secret Wars from 1984? And remember how Deadpool played a huge important role in it?
Wait... you DON'T? Then you need to read this series immediately and be educated!
From the team that brought you DEADPOOL KILLUSTRATED comes the most Secretest War of all!
Plus: a bonus Deadpool Contest of Champions tale!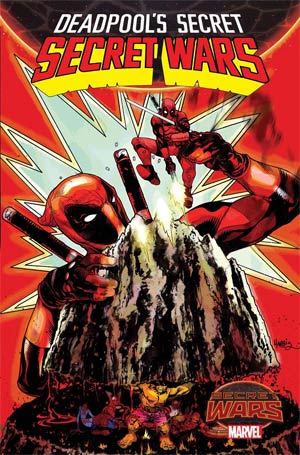 Deadpools Secret Secret Wars #2 Cover A Regular Tony Harris Cover (Secret Wars Warzones Tie-In)
The Emperor's machinations revealed!
Everything changes for Vader!
The tale of Vader's transformation from A New Hope to The Empire Strikes Back continues!
Rated T Star Wars copyright Lucasfilm Ltd. & TM. All rights reserved. Used under authorization. Text and illustrations for Star Wars are copyright 2015 Lucasfilm Ltd.