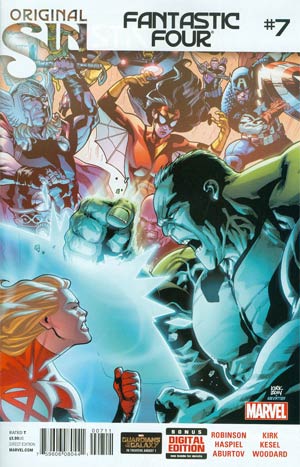 Reed Richards! Ben Grimm! Sue Richard! Johnny Storm! Together they braved the unknown terror of outer space and were changed into something more than human! Mr. Fantastic! The Thing! The Invisible Woman! The Human Torch! And now the world will never be the same!
RECENT TALENT:
Writer:
James Robinson
Artist:
Leonard Kirk
Tags for this comic:
» Rating » T
Please note that some titles will be skipping a month as we gear up for Marvel NOW! Don't worry, though, you won't miss an issue!

All current subscriptions to FF, as well as Fantastic Four, will be transferring over to the Marvel NOW! Fantastic Four. So there's no need to subscribe to this title if you already subscribe to either of these. (If you subscribe to both, we'll automatically set you up with a renewal, so you'll get twice the issues.)
Cover Price: $47.88
You Save 40%
Your Price: $28.96
• 12 issue subscription
FREE U.S. SHIPPING
Please allow 6-8 weeks for delivery of your first issue.
Get this subscription for 44% OFF!
» Find out how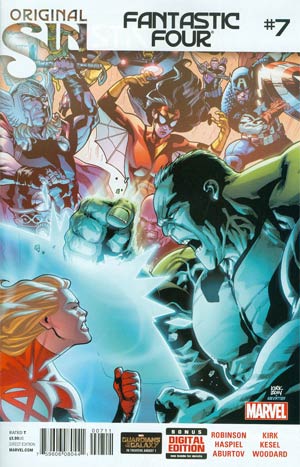 Fantastic Four Vol 5 #7 Cover A Regular Leonard Kirk Cover (Original Sin Tie-In)
ORIGINAL SIN: THE FATEFUL FOUR PART II
The FANTASTIC FOUR are being torn apart at their very foundation!


Will Ben be able to cope with the Original Sin he's learned about Johnny?


Will Sue and Reed lose FRANKLIN and the rest of the FUTURE FOUNDATION?


Will what's left of the team be able stop their headquarters from being shut down by THE AVENGERS?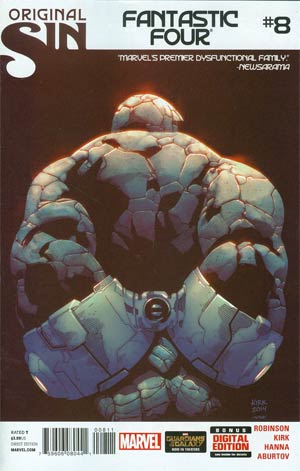 Fantastic Four Vol 5 #8 (Original Sin Tie-In)
ORIGINAL SIN TIE-IN!
BEN GRIMM: MURDERER?!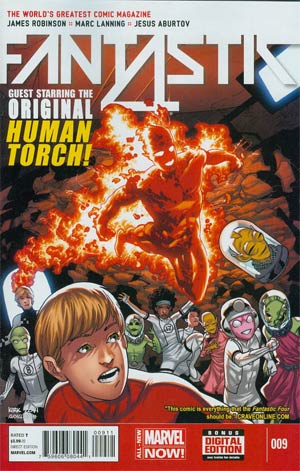 Fantastic Four Vol 5 #9
Who is the new FRIGHTFUL FOUR?
Can REED prove BEN'S innocence?
And an adventure with the kids of the FUTURE FOUNDATION and the ORIGINAL HUMAN TORCH!