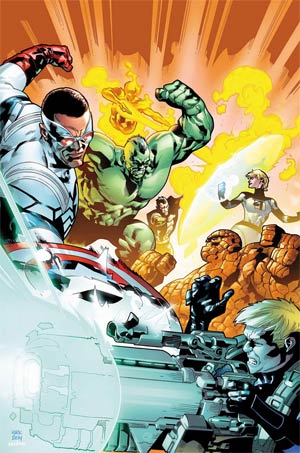 Reed Richards! Ben Grimm! Sue Richard! Johnny Storm! Together they braved the unknown terror of outer space and were changed into something more than human! Mr. Fantastic! The Thing! The Invisible Woman! The Human Torch! And now the world will never be the same!
RECENT TALENT:
Writer:
Jonathan Hickman
Artist:
Ryan Stegman
Tags for this comic:
» Rating » T
Please note that some titles will be skipping a month as we gear up for Marvel NOW! Don't worry, though, you won't miss an issue!

All current subscriptions to FF, as well as Fantastic Four, will be transferring over to the Marvel NOW! Fantastic Four. So there's no need to subscribe to this title if you already subscribe to either of these. (If you subscribe to both, we'll automatically set you up with a renewal, so you'll get twice the issues.)
Cover Price: $47.88
You Save 40%
Your Price: $28.96
• 12 issue subscription
FREE U.S. SHIPPING
Please allow 6-8 weeks for delivery of your first issue.
Get this subscription for 44% OFF!
» Find out how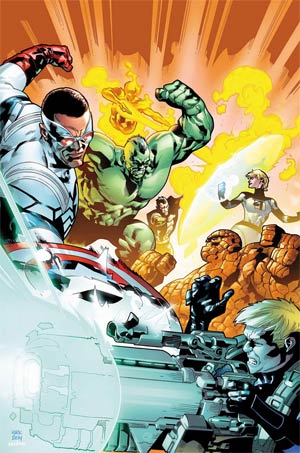 Fantastic Four Vol 5 #642 Cover A Regular Leonard Kirk Cover
"(W) James Robinson (A/CA) Leonard Kirk
THE COUNTDOWN BEGINS • THE INVADERS meet the FANTASTIC FOUR as the hunt for REED RICHARDS and the missing kids of the FUTURE FOUNDATION continues. • Meanwhile the mastermind behind everything unveils his ultimate plan. • But how does FRANKLIN RICHARDS factor in? • Guest starring JIM HAMMOND, NAMOR, THE NEW CAPTAIN AMERICA and…DOC GREEN? Rated T+ "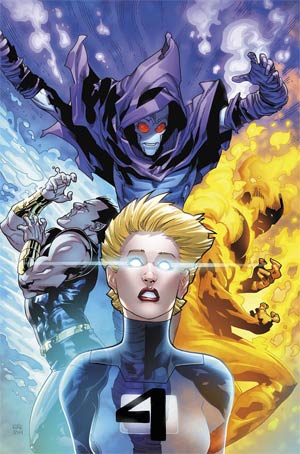 Fantastic Four Vol 5 #643 Cover A Regular Leonard Kirk Cover
THE INTERNET-WRECKING 'THE END IS FOUREVER' CONTINUES
With the Villain's plans revealed, the invasion of Earth begins with the creatures from the FRANKLINVERSE as well as corrupted versions of the heroes from HEROES REBORN. Will THE FANTASTIC FOUR have enough power to fight them on the streets of NY?
Meanwhile SUE, NAMOR and JIM HAMMOND resolve into the Franklinverse to combat this threat at it source, but what they find is far more terrifying than they expected.
Plus the return of SLEEPWALKER.
And BENTLEY 23's finest hour.
Rated T+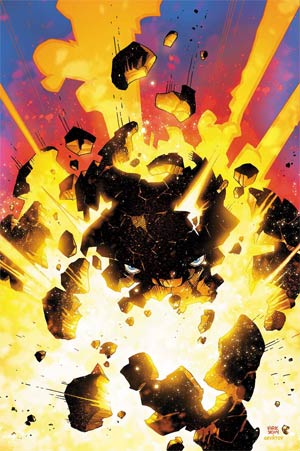 Fantastic Four Vol 5 #644 Cover A Regular Leonard Kirk Cover
THE MOST CONTROVERSIAL FANTASTIC FOUR STORY OF THE CENTURY!
Will the THING survive the world-wide attack from the twisted heroes and creatures of Franklin's Heroes Reborn Universe?
Will SLEEPWALKER lead SUE, JIM HAMMOND and NAMOR into a nightmare scenario?
REED RICHARDS Vs. THE QUIET MAN!!!
Rated T