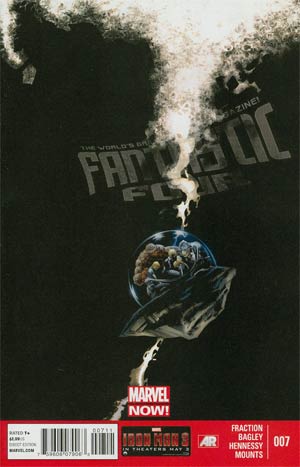 Reed Richards! Ben Grimm! Sue Richard! Johnny Storm! Together they braved the unknown terror of outer space and were changed into something more than human! Mr. Fantastic! The Thing! The Invisible Woman! The Human Torch! And now the world will never be the same!
RECENT TALENT:
Writer:
Matt Fraction
Artist:
Mark Bagley
Tags for this comic:
» Class » Marvel Heroes
» Class » Marvel NOW!
» Rating » T
Please note that some titles will be skipping a month as we gear up for Marvel NOW! Don't worry, though, you won't miss an issue!

All current subscriptions to FF, as well as Fantastic Four, will be transferring over to the Marvel NOW! Fantastic Four. So there's no need to subscribe to this title if you already subscribe to either of these. (If you subscribe to both, we'll automatically set you up with a renewal, so you'll get twice the issues.)
Cover Price: $35.88
You Save 25%
Your Price: $26.99
• 12 issue subscription
FREE U.S. SHIPPING
Please allow 6-8 weeks for delivery of your first issue.
Get this subscription for 33% OFF!
» Find out how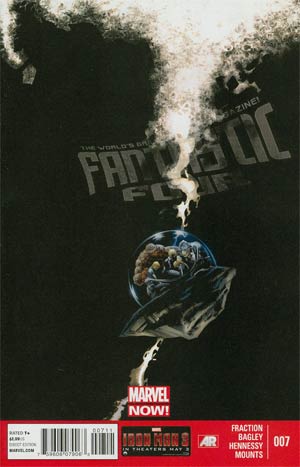 FANTASTIC FOUR #7 NOW
"(W) Matt Fraction (A/CA) Mark Bagley
• You've seen how everything begins -- now see how everything ends! Marvel's first family travels to THE BIG CRUNCH! • What if the end of everything wasn't really the end of everything? What happens beyond the end of infinite time and space? • Speaking of ends, how's everybody feeling out there in time and space, Dr. Richards? Hmmmmm?"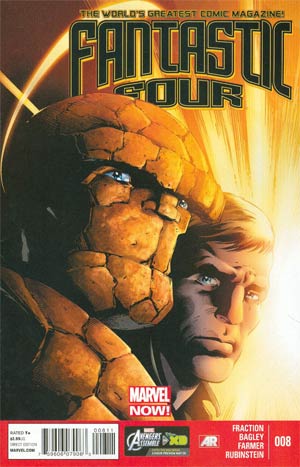 Fantastic Four Vol 4 #8
One day a year, The Thing reverts to his human form. This year… Ben Grimm is going to go home again -- as Ben Grimm! • What was Yancy Street REALLY like back in the day? And how long until the ever-loving' THING makes his appearance? • And meanwhile, the tables get turned in Franklin and Val's relationship… and when these two siblings have a rivalry, all bets are off.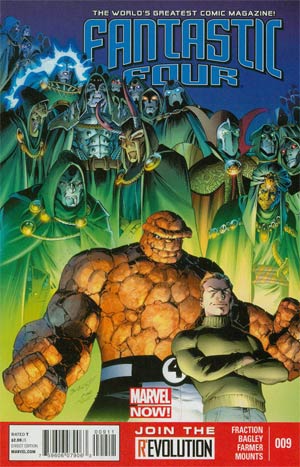 Fantastic Four Vol 4 #9 Regular Mark Bagley Cover
Did a good-natured prank-gone-wrong mean Ben Grimm caused the accident that led Victor Von Doom down his wicked path? •As the sickness spreads to the other members of the family, their attention turns to righting this past wrong -- could saving Victor be the only way stop Dr. Doom? • Before they answer that, however, they have to deal with the Council of Dooms who treat the day of the Incident as a kind of nativity -- and dozens of Dooms from dozens of realities have come to witness the birth of the Alpha Doom… oh boy that dorm room is gonna get crowded fast.