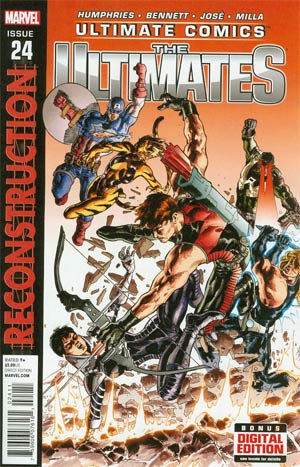 An elite government-sponsored meta-human task force, they face any and all global threats. Led by General Nick Fury, they are the Ultimates!
RECENT TALENT:
Writer:
Sam Humphries
Artist:
Joe Bennett
Tags for this comic:
» Class » Avengers
» Rating » T+
Cover Price: $47.88
You Save 39%
Your Price: $28.99
• 12 issue subscription
FREE U.S. SHIPPING
Please allow 6-8 weeks for delivery of your first issue.
Get this subscription for 44% OFF!
» Find out how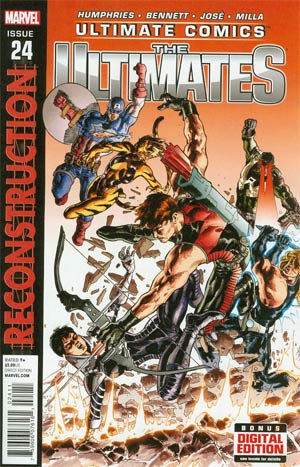 Ultimate Comics Ultimates #24
THE PULSE-POUNDING FINALE OF 'RECONSTRUCTION'! • Ultimates vs. West Coast Ultimates! • Can America survive a super-powered battle royale? • A momentous decision changes the Ultimates -- and the country -- FOREVER!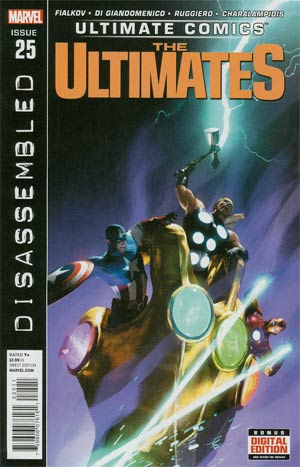 Ultimate Comics Ultimates #25 Regular Michael Komarck Cover
ULTIMATES DISASSEMBLED BEGINS!!! • All-new creative team and direction! • The search for the Infinity Gems brings disaster to the Triskellion's doorstep! • Is this the end of the Ultimates?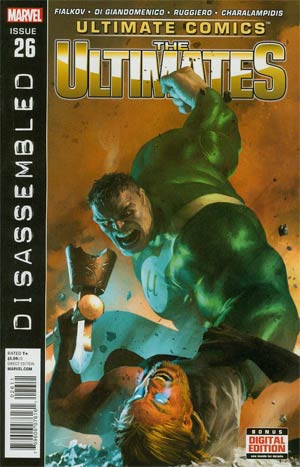 Ultimate Comics Ultimates #26
ULTIMATES DISASSEMBLED PART TWO!!! • A new dark force has taken the reigns of the world • The Ultimates are no more. Long live the XXREDACTEDXX