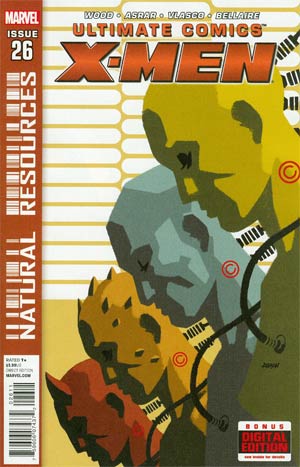 The X-Men in the Ultimate Universe! Living in a world where mutants are hated and feared more than ever, one group of young heroes has banded together to fight back.
RECENT TALENT:
Writer:
Brian Wood
Artist:
Mahmud A. Asrar
Tags for this comic:
» Class » X-Men
» Rating » T+
Cover Price: $47.88
You Save 39%
Your Price: $28.99
• 12 issue subscription
FREE U.S. SHIPPING
Please allow 6-8 weeks for delivery of your first issue.
Get this subscription for 44% OFF!
» Find out how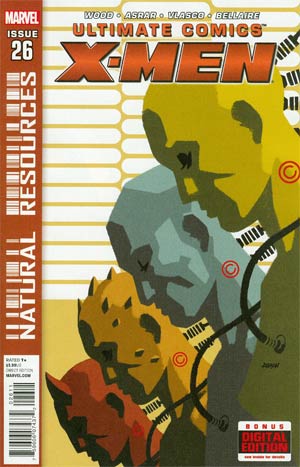 Ultimate Comics X-Men #26
NATURAL RESOURCES' CONTINUES! • Fortress Utopia! • The Mutant Nation is Under Siege! And General Ross is leading the charge!! • Can Kitty and Mach Two work together for the good of mutantkind?! • Jimmy Hudson prepares for war!!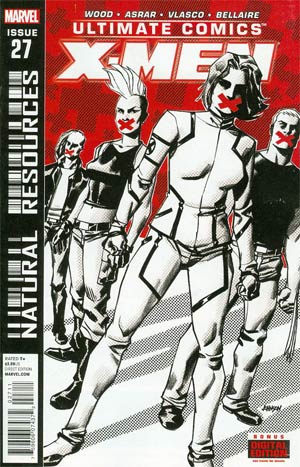 Ultimate Comics X-Men #27
THE EARTH-SHATTERING CONCLUSION TO 'NATURAL RESOURCES' • The big battle for Utopia is here! • Finally, some answers about Psylocke… • When the dust clears, who will lead the mutant nation?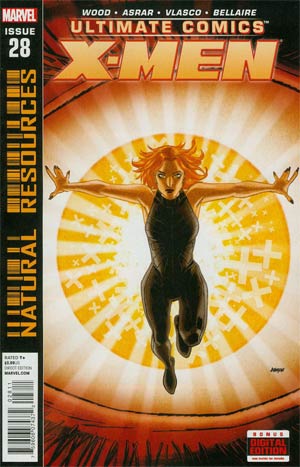 Ultimate Comics X-Men #28
NATURAL RESOURCES' AFTERMATH • The Kitty Pryde/Jean Grey showdown begins here! • Utopia or Tian? Make your choice. • Can Mach Two rejoin the fold? Will she?