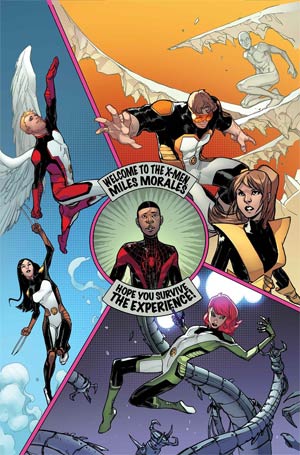 The flagship X-Men comic for over 40 years, Uncanny X-Men delivers action, suspense, and a hint of science fiction month in and month out. Follow the adventures of Professor Charles Xavier's team of mutants as they attempt to protect a world that hates and fears them.
RECENT TALENT:
Writer:
Brian Michael Bendis
Artist:
Mahmud A. Asrar
Tags for this comic:
» Rating » T+
Cover Price: $47.88
You Save 40%
Your Price: $28.96
• 12 issue subscription
FREE U.S. SHIPPING
Please allow 6-8 weeks for delivery of your first issue.
Get this subscription for 44% OFF!
» Find out how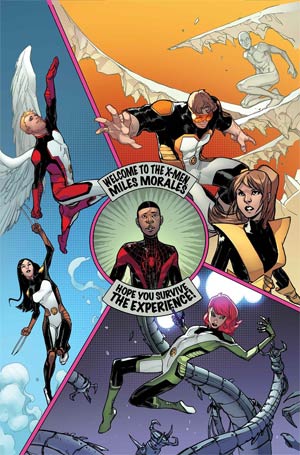 All-New X-Men #32
Dimension-hopping is something of an X-Men rite of passage and it's about time the All-New X-Men took the plunge!
I guess you don't always have to travel Miles away to visit a new place…
But will the web they find themselves tangled in Ultimately bring about their end?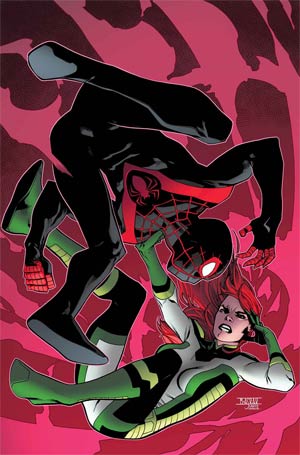 All-New X-Men #33 Cover A Regular Mahmud Asrar Cover
Traveling to alternate universes seems to be a rite of passage for any young mutant calling themself an X-Man...
And it looks like it's the All-New X-Men squad's turn to pass the test! But will it Ultimately be too much for the time-displaced youngsters?
Guest starring MILES MORALES, this is a showdown you won't want to miss!
Rated T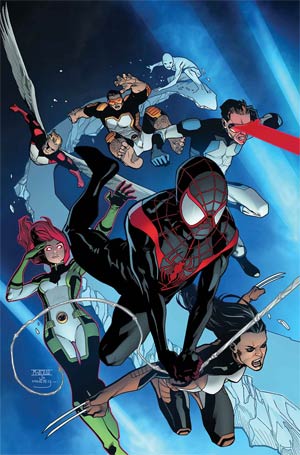 All-New X-Men #34 Cover A Regular Mahmud Asrar Cover
The ALL-NEW X-MEN continue their adventure in the Ultimate Universe!
Guest-starring Miles Morales and scores of other Ultimate characters!
Will either universe ever be the same again?