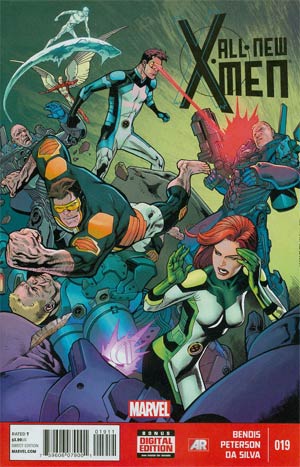 The flagship X-Men comic for over 40 years, Uncanny X-Men delivers action, suspense, and a hint of science fiction month in and month out. Follow the adventures of Professor Charles Xavier's team of mutants as they attempt to protect a world that hates and fears them.
RECENT TALENT:
Writer:
Brian Michael Bendis
Artist:
Stuart Immonen
Tags for this comic:
» Class » X-Men
» Rating » T+
Cover Price: $47.88
You Save 40%
Your Price: $28.96
• 12 issue subscription
FREE U.S. SHIPPING
Please allow 6-8 weeks for delivery of your first issue.
Get this subscription for 44% OFF!
» Find out how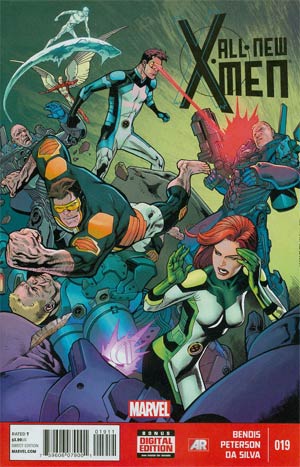 All-New X-Men #19 Cover A Regular Brandon Peterson Cover
The X-Men are shaken to the core by the Battle of the Atom. So much that we can't show you the cover of ALL-NEW X-MEN #19!
Kitty Pryde is particularly is shaken by the events of the X-Men crossover. With her students gone, what is Kitty to do?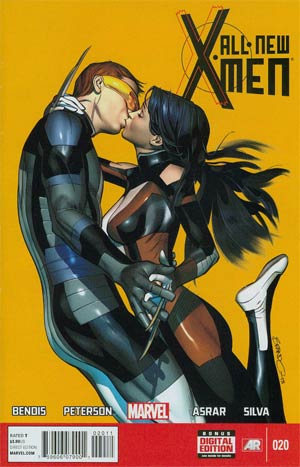 All-New X-Men #20 Cover A Regular Brandon Peterson Cover
The fallout of X-MEN: BATTLE OF THE ATOM continues!
X-23 is back and kissing... WHO IS THE MYSTERY MAN??!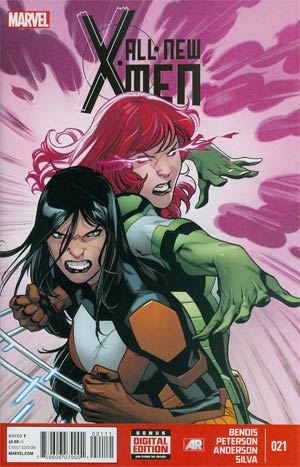 All-New X-Men #21
X-23 is back, joining the ALL-NEW X-MEN and kissing Cyclops?
What does this mean to Jean Grey?
Jean and X-23 are forced to team up against a mysterious force, so she better figure it out!