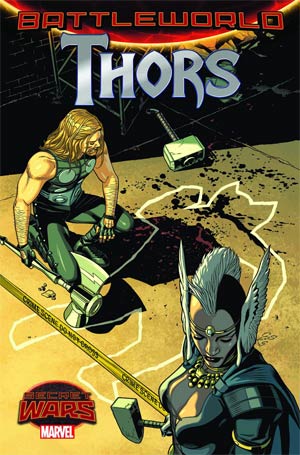 It's a shining, golden, new age for the Thunder God and Matt Fraction and Olivier Coipel are back to lead the charge! Thor and Sif dive deep into the heart of the fractured World Tree to reclaim an artifact from beyond time and space, an artifact that attracts the attention of the Silver Surfer. And when a herald such as he arrives on Earth, the arrival of his master is certain to follow. Prepare for the return of the World Eater…prepare for the return of Galactus!
RECENT TALENT:
Writer:
Jason Aaron
Artist:
Chris Sprouse
Tags for this comic:
» Rating » T+
Please note that some titles will be skipping a month as we gear up for Marvel NOW! Don't worry, though, you won't miss an issue!

All current subscriptions to The Mighty Thor will be transferring over to the Marvel NOW! Thor God of Thunder. So there's no need to subscribe to this title if you already subscribe to The Mighty Thor, as you'll be receiving it automatically.
Cover Price: $47.88
You Save 40%
Your Price: $28.96
• 12 issue subscription
FREE U.S. SHIPPING
Please allow 6-8 weeks for delivery of your first issue.
Get this subscription for 44% OFF!
» Find out how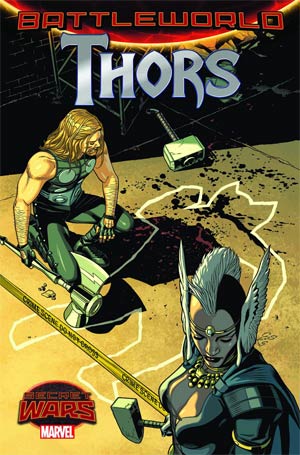 Thors #2 Cover A Regular Chris Sprouse Cover (Secret Wars Battleworld Tie-In)
The saga of the Battleworld police force continues!
More murders. More mystery. More Thors! (Like GROOT THOR!)
And maybe even a break in the case, as a surprising suspect is brought in for questioning…
Rated T+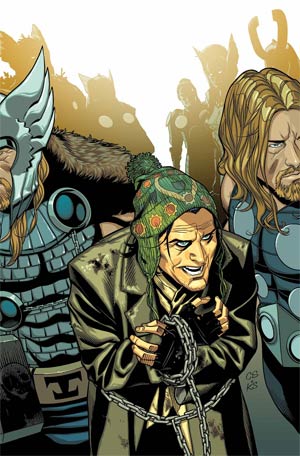 Thors #3 Cover A Regular Chris Sprouse Cover (Secret Wars Battleworld Tie-In)
After a series of brutal and mysterious murders, the Thors have finally brought in a suspect for questioning - Loki!
But how does one get the truth from the Prince of Lies?
The Ultimate Thor is about to find out.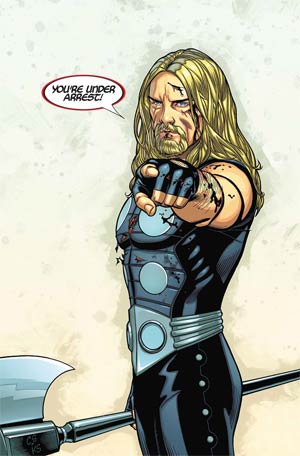 Thors #4 Cover A Regular Chris Sprouse Cover
"(W) Jason Aaron (A) Chris Sprouse, Goran Sudzuka (CA) Chris Sprouse
• The shocking conclusion. • The murderer revealed. • The last stand of the Thors! Rated T+"