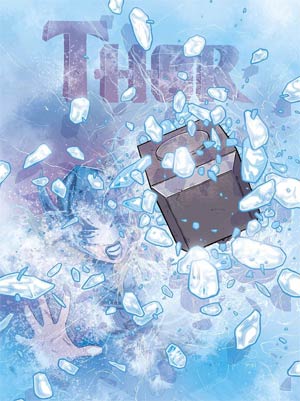 It's a shining, golden, new age for the Thunder God and Matt Fraction and Olivier Coipel are back to lead the charge! Thor and Sif dive deep into the heart of the fractured World Tree to reclaim an artifact from beyond time and space, an artifact that attracts the attention of the Silver Surfer. And when a herald such as he arrives on Earth, the arrival of his master is certain to follow. Prepare for the return of the World Eater…prepare for the return of Galactus!
RECENT TALENT:
Writer:
Jason Aaron
Artist:
Russell Dauterman
Tags for this comic:
» Rating » T+
Please note that some titles will be skipping a month as we gear up for Marvel NOW! Don't worry, though, you won't miss an issue!

All current subscriptions to The Mighty Thor will be transferring over to the Marvel NOW! Thor God of Thunder. So there's no need to subscribe to this title if you already subscribe to The Mighty Thor, as you'll be receiving it automatically.
Cover Price: $47.88
You Save 40%
Your Price: $28.96
• 12 issue subscription
FREE U.S. SHIPPING
Please allow 6-8 weeks for delivery of your first issue.
Get this subscription for 44% OFF!
» Find out how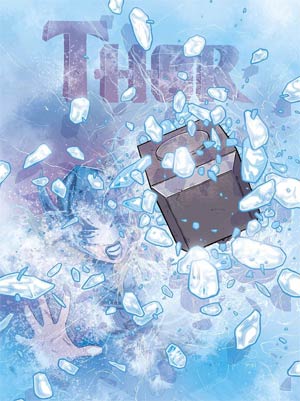 Thor Vol 4 #3 Cover A Regular Russell Dauterman Cover
Lifting the enchanted hammer Mjolnir has transformed a mysterious woman into an all-new version of the mighty Thor.
But what happens when she's separated from that hammer?
Plus, Frost Giants! ROXXON! And oh yeah, whatever happened to the guy who used to carry that hammer?
Rated T+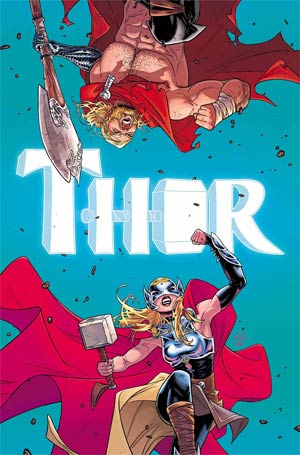 Thor Vol 4 #4 Cover A Regular Russell Dauterman Cover
"(W) Jason Aaron (A/CA) Russell Dauterman
• The Odinson is back. And he clearly doesn't like that someone else is holding his hammer. You know what that means, right? • THOR VS. THOR!!! Rated T+ "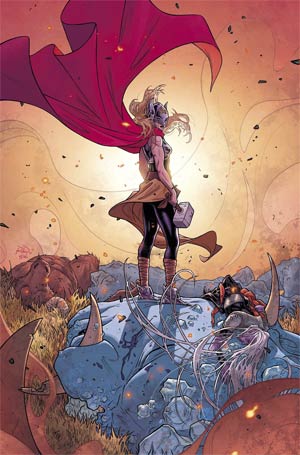 Thor Vol 4 #5 Cover A Regular Russell Dauterman Cover
The mysterious all-new Thor has taken Midgard by storm. But if her enemies have their say, her reign as the Goddess of Thunder will be a short one.
Prince Odinson is making a list and checking it twice.
All-Father Odin is so desperate to see Mjolnir returned to Asgard that he will call on some very dangerous, very unexpected allies.
And the Absorbing Man and Titania are just up to their usual tricks. Namely, robbing banks and crushing anyone who dares get in their way.
Rated T+