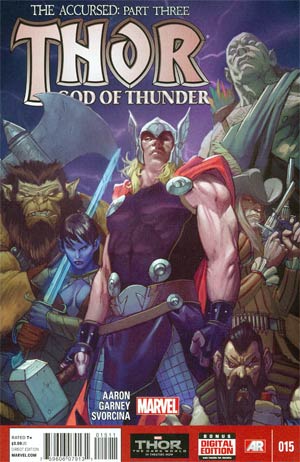 It's a shining, golden, new age for the Thunder God and Matt Fraction and Olivier Coipel are back to lead the charge! Thor and Sif dive deep into the heart of the fractured World Tree to reclaim an artifact from beyond time and space, an artifact that attracts the attention of the Silver Surfer. And when a herald such as he arrives on Earth, the arrival of his master is certain to follow. Prepare for the return of the World Eater…prepare for the return of Galactus!
RECENT TALENT:
Writer:
Jason Aaron
Artist:
Ron Garney
Tags for this comic:
» Class » Marvel Icons
» Class » Marvel NOW!
» Rating » T+
Please note that some titles will be skipping a month as we gear up for Marvel NOW! Don't worry, though, you won't miss an issue!

All current subscriptions to The Mighty Thor will be transferring over to the Marvel NOW! Thor God of Thunder. So there's no need to subscribe to this title if you already subscribe to The Mighty Thor, as you'll be receiving it automatically.
Cover Price: $47.88
You Save 40%
Your Price: $28.96
• 12 issue subscription
FREE U.S. SHIPPING
Please allow 6-8 weeks for delivery of your first issue.
Get this subscription for 44% OFF!
» Find out how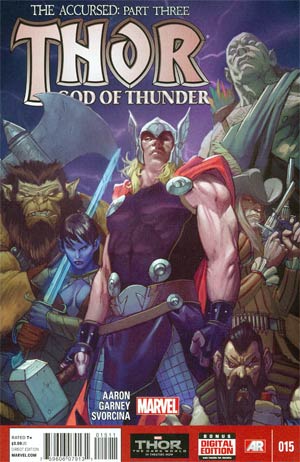 Thor God Of Thunder #15
The hunt for Malekith the Accursed continues!
Thor and his newfound compatriots in the League of Realms chase the Dark Elf marauder across the Nine Realms: From the exotic fairy gardens of Alfheim to the frozen mountains of Jotunheim, where giants dwell.
But when one of the League falls…will it mean war for all Realms?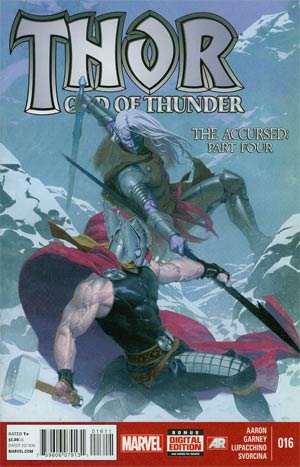 Thor God Of Thunder #16
The penultimate chapter of THE ACCURSED!
Death comes to in the mountains of Jotunheim... and there is a traitor among Thor's newly formed League of Realms!
As Thor prepares to execute one of his own comrades, Malekith stages his final bloody raid... on Earth.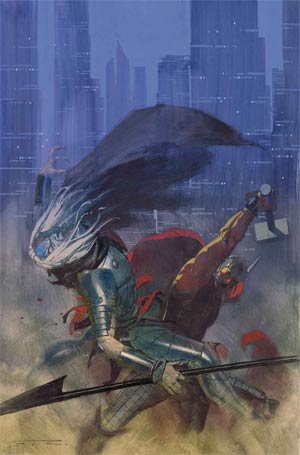 Thor God Of Thunder #17
THE GRAND FINALE OF THE ACCURSED! Thor's desperate tour of the Nine Realms brings him to Midgard, to Earth, where he makes his final stand against Malekith and the dark forces of the Wild Hunt. But what has become of Thor's newest compatriots, the League of Realms? Who stands revealed as the traitor in their midst? And what bloody victory has Malekith already won?