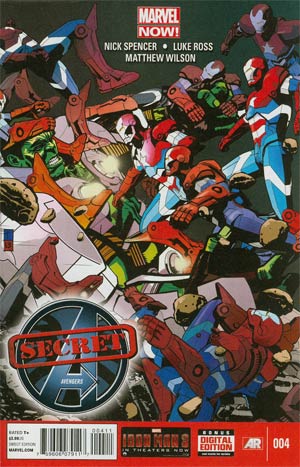 For fans that need a little extra Avengers action in their lives, Secret Avengers is the perfect choice! Part classic super hero team, part covert task force - Secret Avengers has all the high-stakes action and shadowy intrigue you could possibly ask for!
RECENT TALENT:
Writer:
Nick Spencer
Artist:
Luke Ross
Tags for this comic:
» Class » Avengers
» Rating » T+
Cover Price: $47.88
You Save 39%
Your Price: $28.99
• 12 issue subscription
FREE U.S. SHIPPING
Please allow 6-8 weeks for delivery of your first issue.
Get this subscription for 44% OFF!
» Find out how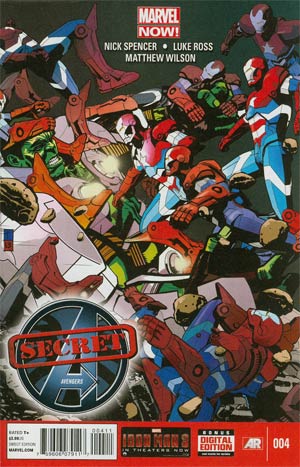 Secret Avengers Vol 2 #4 Regular Tomm Coker Cover
The Scientist Supreme and the new High Council of AIM ignite global war! • The Secret Avengers welcome their newest recruit: The Indestructible Hulk!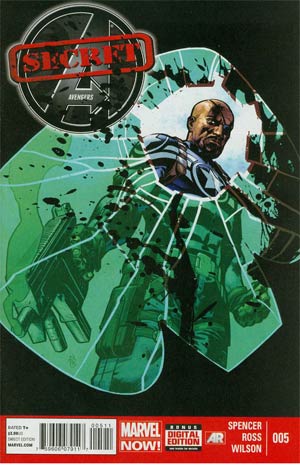 Secret Avengers Vol 2 #5 Regular Tomm Coker Cover
Barbuda' • Showdown on AIM Island: The Secret Avengers vs. The New High Council of AIM! • S.H.I.E.L.D. will never be the same!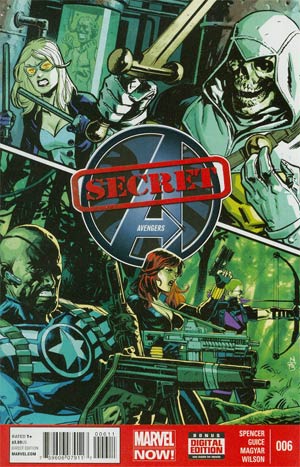 Secret Avengers Vol 2 #6
Iliad' Part ONE S.H.I.E.L.D. take the fight to AIM's door, with deadly repercussions. The Secret Avengers are outgunned and trapped in enemy territory!