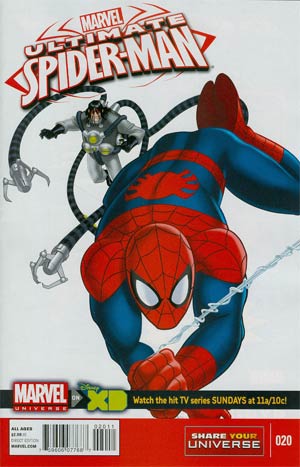 The perfect line to introduce new readers to the Marvel Universe, Marvel Adventures books harkens back to the classic tales of the Marvel Universe--free from years of continuity--and fuses them with an unmistakably modern style and wit. If you love the Spider-Man movies or need a dose of the young, unlucky, classic Peter Parker, then Marvel Adventures Spider-Man is the comic for you.
RECENT TALENT:
Writer:
Joe Caramagna
Artist:
Ramon Bachs - Ty Templeton
Tags for this comic:
» Class » Kids
» Class » Most Popular
» Class » Spider-Man
» Rating » All Ages
Cover Price: $35.88
You Save 25%
Your Price: $26.99
• 12 issue subscription
FREE U.S. SHIPPING
Please allow 6-8 weeks for delivery of your first issue.
Get this subscription for 33% OFF!
» Find out how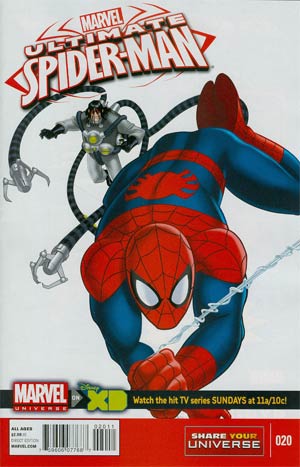 Marvel Universe Ultimate Spider-Man #20
Spider-Man needs a break and asks Nick Fury for a weekend off. Dr. Octopus chooses this moment to launch an attack on Spidey!
Introducing the villain Whirlwind!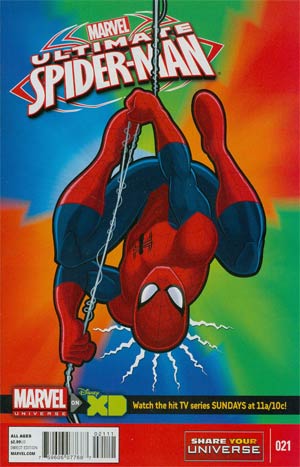 Marvel Universe Ultimate Spider-Man #21
The terrifying villain Nightmare plunges New York City into a deep sleep.
Spider-Man seeks the help of Doctor Strange. Together they must face their own worst fears to break the spell.
Guest starring Iron Fist!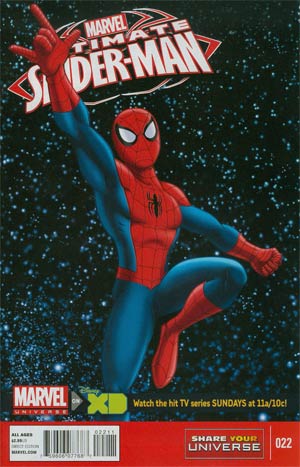 Marvel Universe Ultimate Spider-Man #22
SPIDER-MAN goes on a deep-space adventure to save Earth from KORVAC and the CHITAURI.
Special guest stars: the GUARDIANS OF THE GALAXY!
Based on the hit animated series on DISNEY XD.