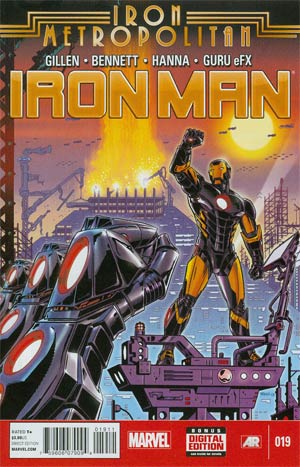 Looking for some old school Iron Man super-heroics? Want to see Shellhead let loose with his repulsors? Filled with page-to-page action, this book shows the Armored Avenger doing what he does best: fighting big name villains armed to the teeth with deadly technology in between jet-setting around the world as billionaire playboy Tony Stark. Hop on board for the lift off of the Iron Man series for the 21st century!
RECENT TALENT:
Writer:
Kieron Gillen
Artist:
Joe Bennett
Tags for this comic:
» Class » Marvel Icons
» Class » Marvel NOW!
» Rating » T+
Cover Price: $47.88
You Save 40%
Your Price: $28.96
• 12 issue subscription
FREE U.S. SHIPPING
Please allow 6-8 weeks for delivery of your first issue.
Get this subscription for 44% OFF!
» Find out how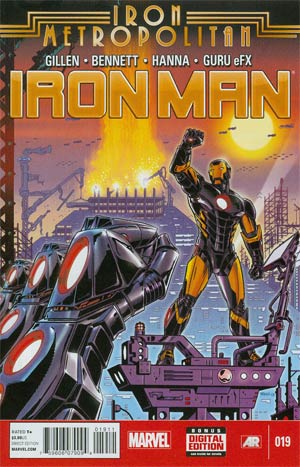 Iron Man Vol 5 #19
'IRON METROPOLITAN' PART TWO!
Pepper meets P.E.P.P.E.R. Uh-oh.
Pepper discovers Tony's family secret. A whole different kind of Uh-Oh.
The grand unveiling of the core of Troy, Tony's Iron Metropolitan in Mandarin City. What could go wrong?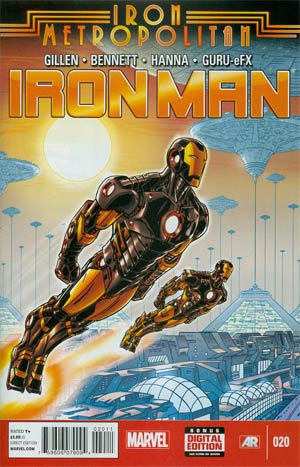 Iron Man Vol 5 #20
IRON METROPOLITAN PART THREE!
The skies burn red above IRON METROPOLITAN as the IRON PHALANX faces MANDARIN-SEVEN: RED PERIL.
Wait... how on Earth did the Mandarin's rings get in these dangerous hands anyway?
Guest starring: JIM RHODES: IRON PATRIOT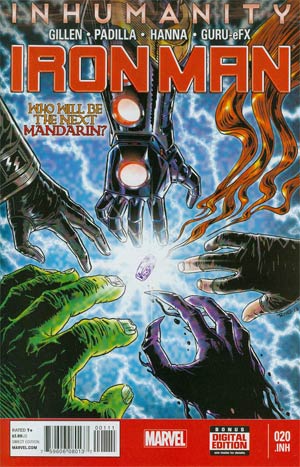 Iron Man Vol 5 #20.INH (Inhumanity Tie-In)
INHUMANITY TIE-IN!
IRON METROPOLITAN PART THREE! CLASSIFIED!