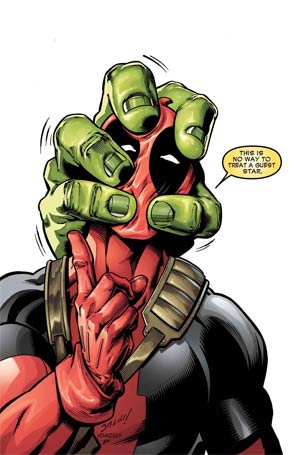 Caught in the blast of his own gamma bomb prototype, Dr. Bruce Banner would transform into the monstrous Hulk in times of great stress or anger. For years, Dr. Banner has struggled against the beast within. But now the beast has done something the scientist was never able to – split the man from the monster.
RECENT TALENT:
Writer:
Gerry Duggan
Artist:
Mark Bagley
Tags for this comic:
» Rating » Parental Advisory
Cover Price: $47.88
You Save 40%
Your Price: $28.96
• 12 issue subscription
FREE U.S. SHIPPING
Please allow 6-8 weeks for delivery of your first issue.
Get this subscription for 44% OFF!
» Find out how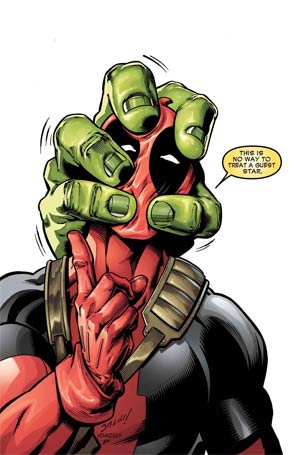 Hulk Vol 3 #13
GUEST STARRING DEADPOOL
DOC GREEN hires DEADPOOL for a very sensitive mission. Is he more trouble than he's worth?
An unexpected person voices concern over Doc Green's ANTI-GAMMA campaign.
DID WE MENTION DEADPOOL?
Rated T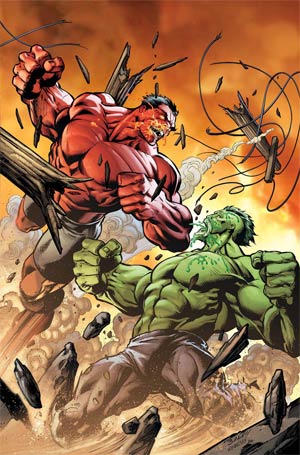 Hulk Vol 3 #14 Cover A Regular Mark Bagley Cover
The final confrontation between Doc Green & Red Hulk begins!
The punching, kicking, thunder-clapping and even biting starts now!
A surprise appearance from... Bruce Banner?
Will Deadpool really betray Thunderbolt Ross for Doc Green?
Rated T
Hulk Vol 3 #15
The battle between Doc Green & Red Hulk changes the Marvel Universe forever!
Doc Green and Red Hulk's grudge match breaks a few things.
Doc Green proves once and for all: science is difficult, even for the smartest of us.
The US military makes a surprising change to their gamma-monster policy.
Rated T