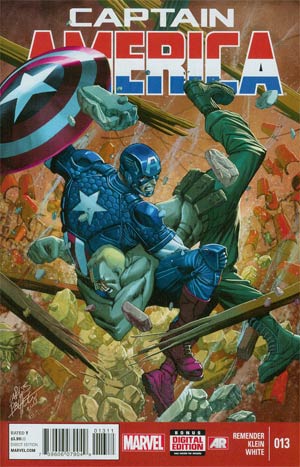 Bestselling Cap writer Ed Brubaker and superstar artist Steve McNiven bring you the next huge chapter in Steve Rogers life, and it's a perfect jumping-on point for fans of the Cap movie. A funeral for a fallen friend turns into a race against time as the original Captain America makes his explosive return!
RECENT TALENT:
Writer:
Rick Remender
Artist:
Carlos Pacheco
Tags for this comic:
» Class » Marvel Icons
» Class » Marvel NOW!
» Rating » T
Cover Price: $47.88
You Save 40%
Your Price: $28.96
• 12 issue subscription
FREE U.S. SHIPPING
Please allow 6-8 weeks for delivery of your first issue.
Get this subscription for 44% OFF!
» Find out how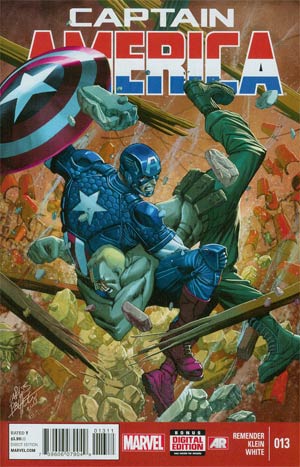 Captain America Vol 7 #13
LOOSE NUKE PART 3
The main event! Captain America vs Nuke with the lives of thousand, and a nation's future, on the line.
The Iron Nail rises again! The first appearance of Captain America's newest arch-nemesis is not to be missed!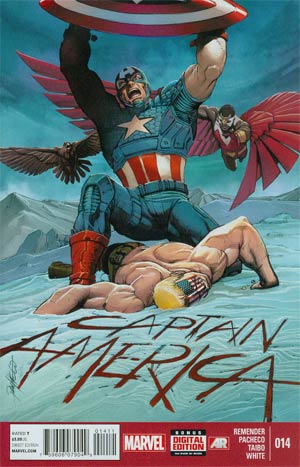 Captain America Vol 7 #14
LOOSE NUKE PART 4
Falcon and Captain America in the fight of their lives!
The Iron Nail's revenge takes form.
No more greed. No more pollution. No more you. No more me. From here out there is only us!
What is Nuke's true mission? What does it have to do with the Weapon Minus program?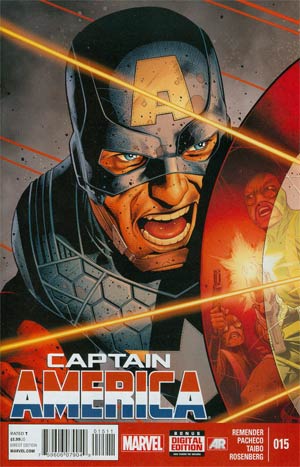 Captain America Vol 7 #15 Cover A Regular Carlos Pacheco Cover
LOOSE NUKE PART 5
The final fate of Nuke!
Dr. Mindbubble revealed!
The Iron Nail's war on the Capitalist West begins!
Captain America unraveled!